MWL News
His Excellency the SG at the Conference on "Addressing Violence in the Name of Religion" held in Rome and organized by the British Government: "The use of hard power in the battle of ideas and cultures further deepens and complicates the clash of religion and civilization."
HE, the SG on the subject of "Addressing violence committed in the name of religion" held in Rome said: Ideology of exclusion & hatred generates violence & terrorism is practiced "throughout history" in the name of religion, doctrines, Intellectual, cultural and ethnic domination
HE the MWL's SG visits the Islamic Center in Rome & meets with its leaders and talks with them about a number of topics related to the Center's duties. These include organizing lectures, seminars and workshops relevant to activities within its moderate Islamic scope.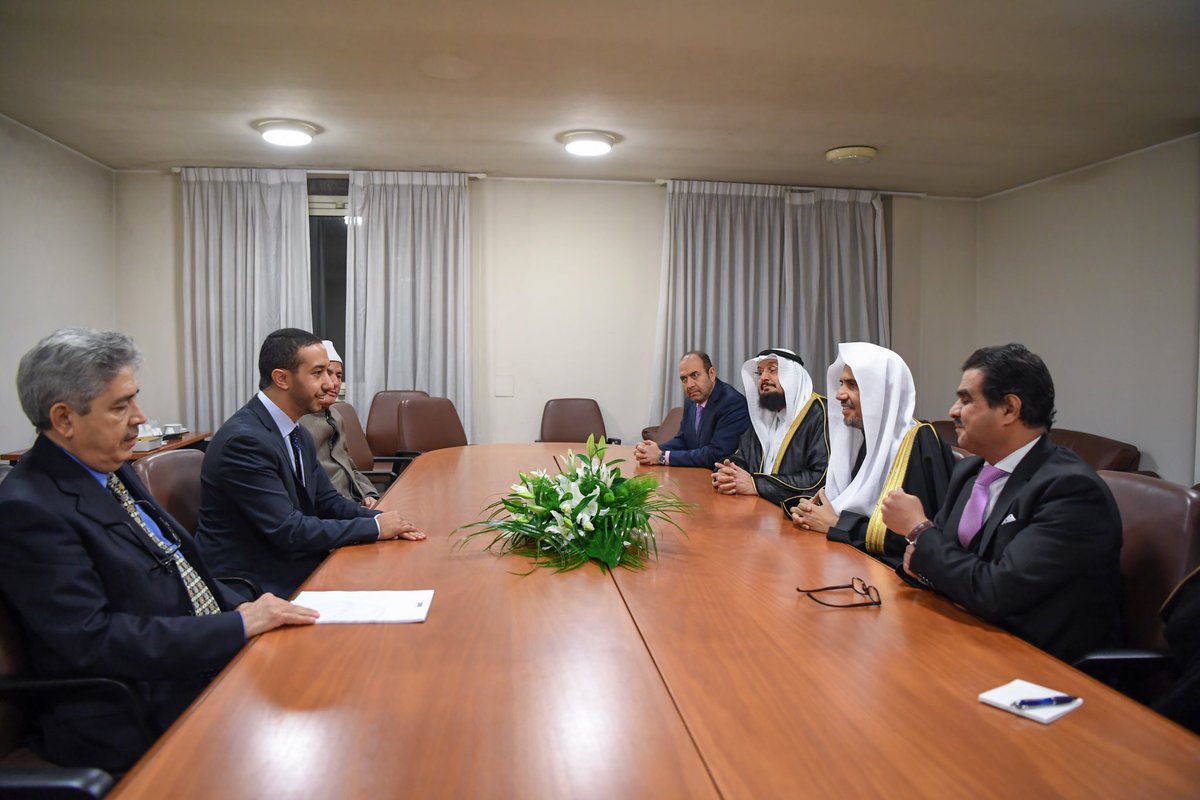 H.E. the SG met this afternoon in Rome with members of the Pontifical Studies Institute in the Vatican. His Excellency received an invitation 2 deliver a lecture on Islamic thought, its overall rules & theories, & Islam's ruling on a number of current and controversial topics.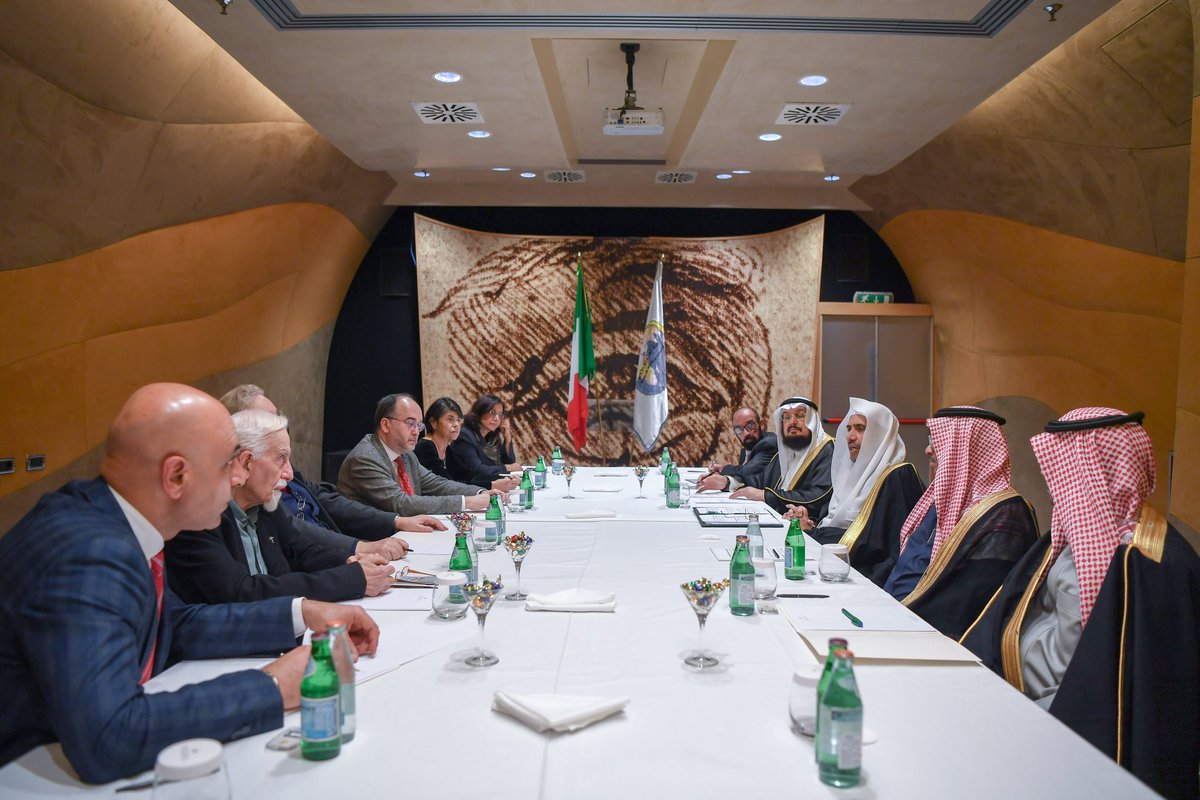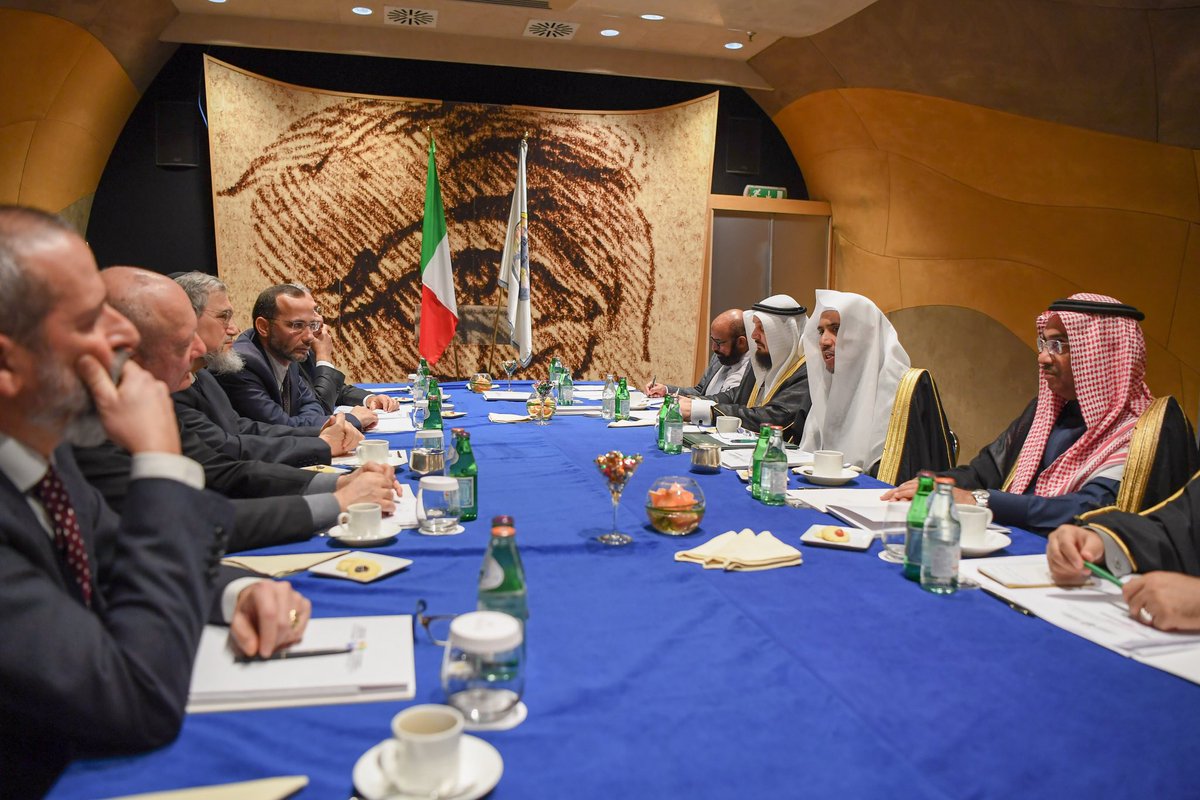 Within the context of a number of significant conference meetings, HE MWL SG meets Dean & staff of Florence College for Religion & Culture, Italy. HE inspects its cultural efforts, especially diplomatic training.The College lauds the MWL's international, distinctive & pioneering role.
HE Dr. Muhammad Abdulkarim Alissa, Muslim World League Secretary General & Hon. Dato' Seri Dr. Ahmad Zahid Hamidi, Malaysian Deputy Prime Minister convene a joint press conference at the conclusion of Putrajaya International Security Dialogue (PISD) 2018.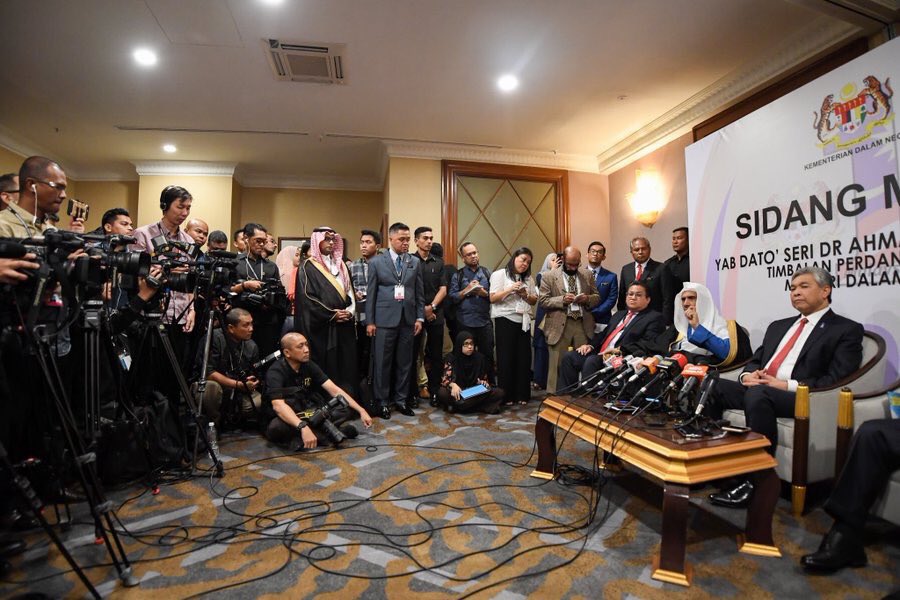 Accompanied by both their Excellencies Malaysian PM & DPTY PM, HE Dr. Muhammad Alissa, MWL SG sits at the inauguration platform of Intl. Conf. on "Moderation & Wisdom in facing Terrorism" organized by Malaysian Government . Many international personalities attended event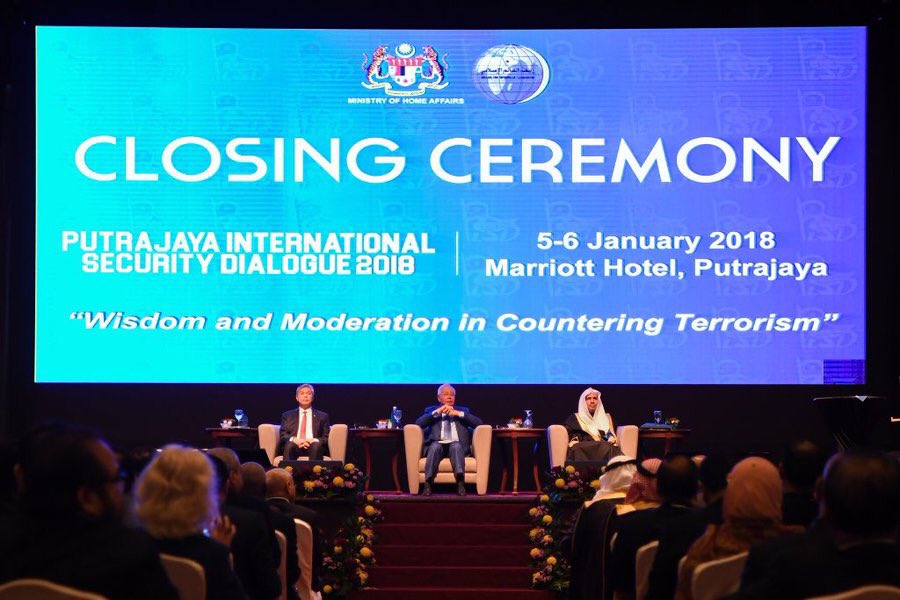 Hon Dato' Seri Dr. Ahmad Hamidi, Malaysian Dpty PM receives at his Kuala Lumpur residence HE Dr. Muhammad Alissa, MWL SG, who will attend tomorrow's International Conference jointly sponsored by MWL & Malaysian Home Affairs Ministry. Senior officials & intl. personalities were invited 2 the event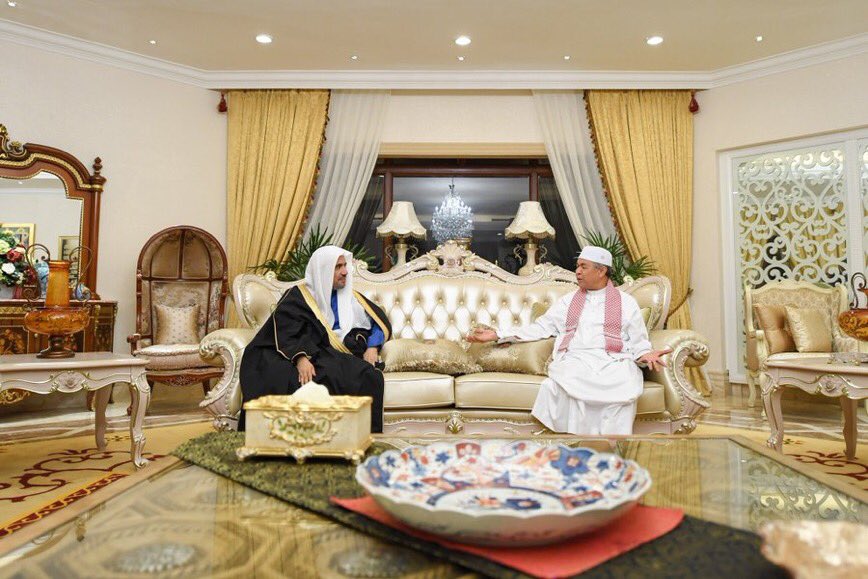 HE Dr. Muhammad Alissa, MWL SG receives at his Riyadh Office HE Mr. Geert Criel, Ambassador of Belgium to Kingdom of Saudi Arabia. Issues of mutual concern were tackled.