MWL News
The MWL organized a Quran competition in Thailand. 90 competitors took part in the presence of a number of officials.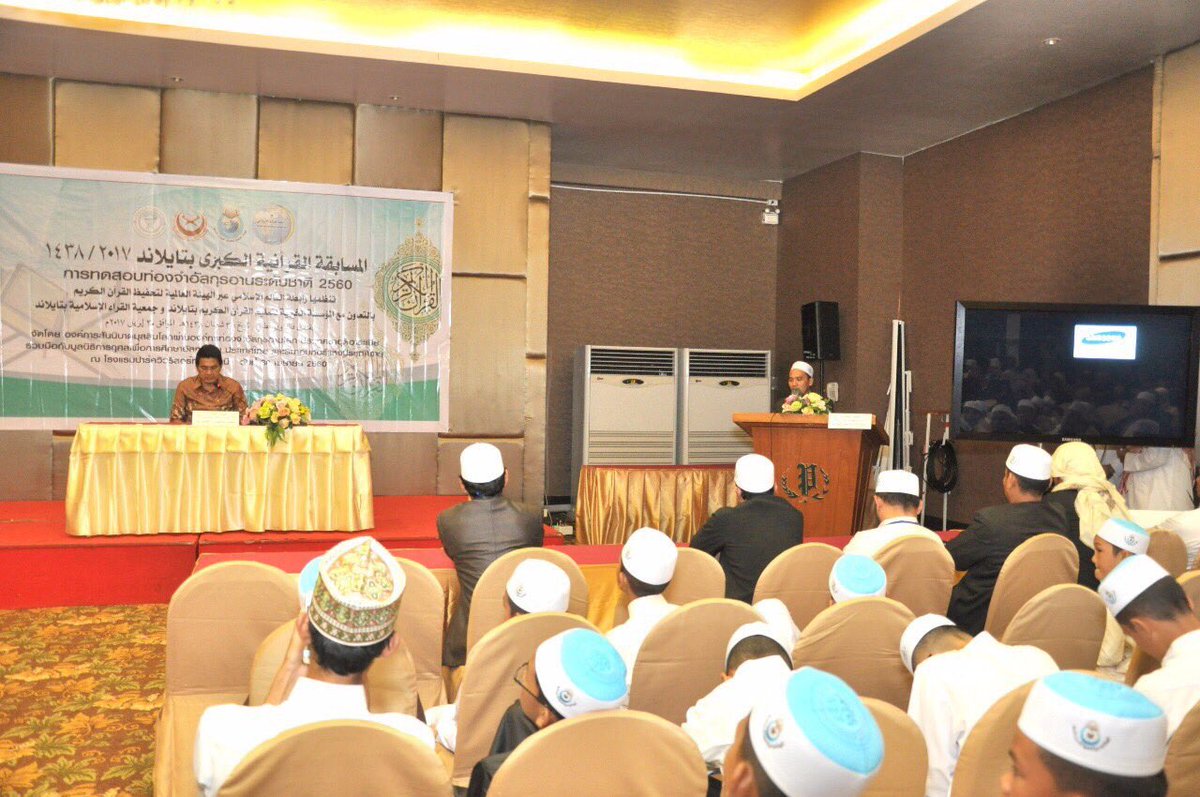 According to regulatory procedures of each country, the MWL's IIROSA receives donations to feed those who are fasting among the poors.
On the occasion of the start of the month of Ramadan, the MWL congratulates the entire Muslim Umma and wishes an accepted fast 4 everyone.
HE the SG met in London 1 of the Anglican Church leaders. They talked about interfaith joint efforts in spreading world peace & harmony.
MWL organied a graduation ceremony for 66 graduates in Quran recitation in Cotabato, Philippines; under official & Diplomatic patronage.
In light of the US President's visit, the SG (talks about the efforts of the Kingdom and the MWL in combatting extremism).
HE the SG met this morning HE the Malaysian Defense Minister Mr. Hishamuddin Hassan.
MWL's HQMO&"Live Honourable" HQM Institute in Indonesia celebrate the graduation of 46 recitation experts & 7 licensed recitation ones.
ntl diversified attendance is noticed at MWL Conference on Peace in Islam hosted by London University, attended by senior diplomats
MWL organized a conference "Tolerance in Islam" @ London University. Islamic leaders, thinkers & diplomats took part.