MWL News
Within the Joint Coordinating Committee program approved by the MWL's SG & the Vatican Interfaith Dialogue Pontifical Council, a draft of understanding was prepared by the League's office Director in Italy Dr. A. Sarhan & the Pontifical Council Secretary, Monsignor Miguel Iosso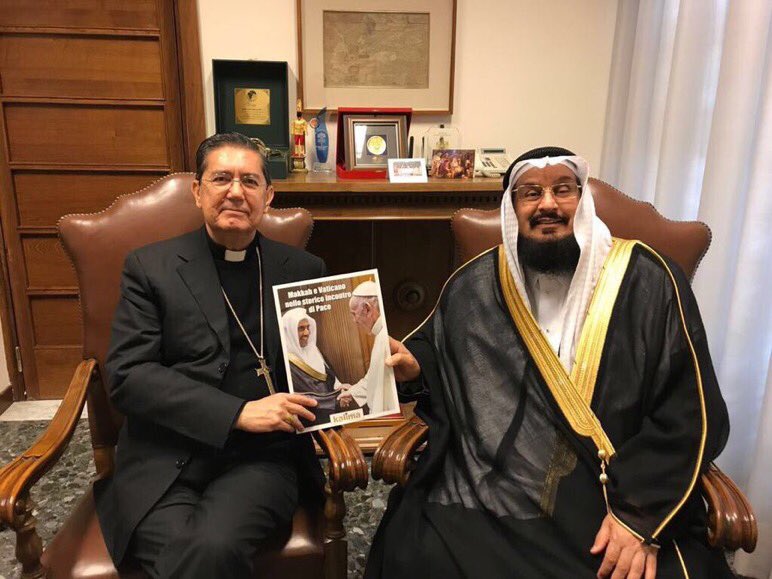 The SG meets in Paris, the President of the Protestant Church Union among his meetings with different religions & sects in search of coexistence, cooperation & peace;where the followers of religions constitute an important element in achieving this important human & urgent need.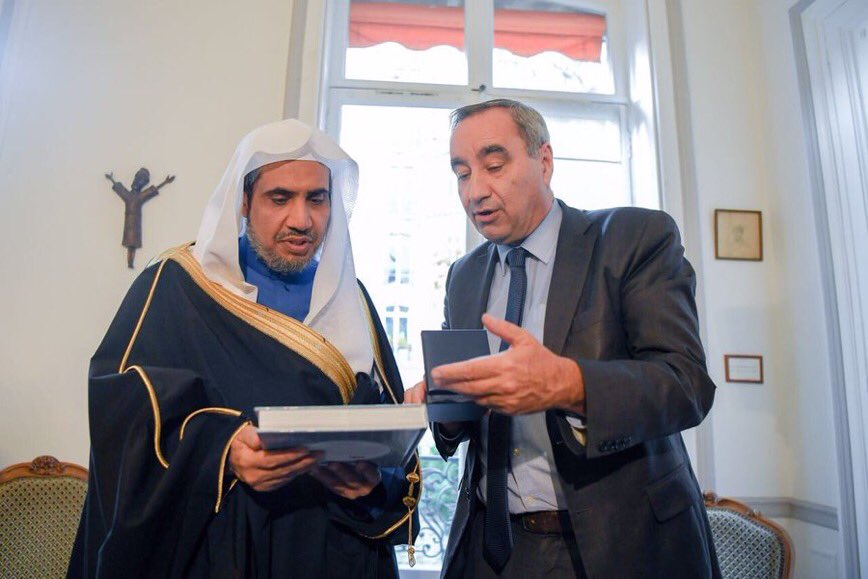 His Excellency the Secretary General of the Muslim World League met this morning in his office in Riyadh the Ambassador of France to the Kingdom of Saudi Arabia.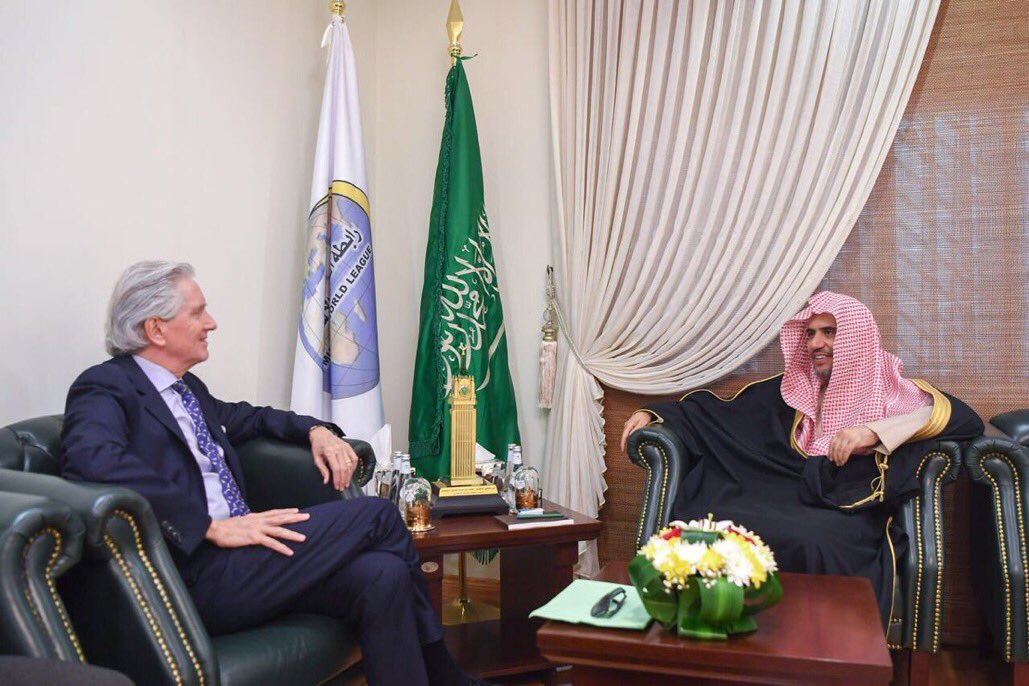 A school visit to the Islamic Cultural Center in Madrid today. The Center is considered one of the most important cultural and civilizational exchange center in Europe 4 consolidating "coexistence," "tolerance," "knowledge exchange," & "human brotherly gathering" values.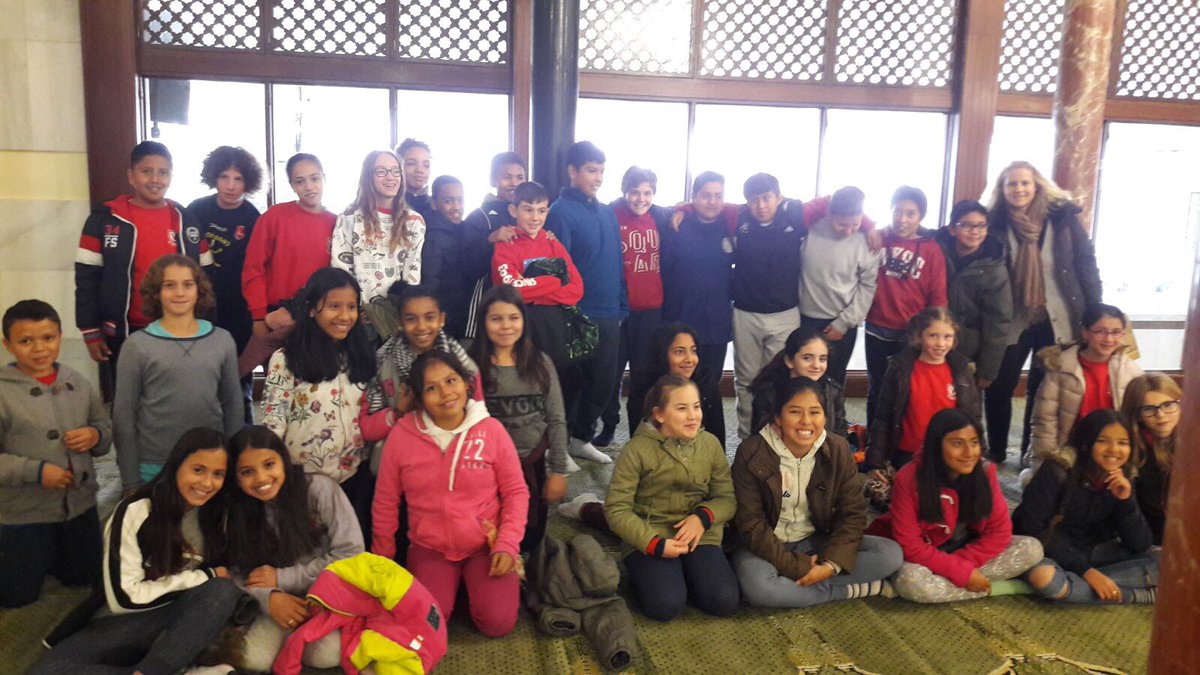 HE MWL SG delivers at Sarbon University a lecture attended by a number of students and academics . The lecture was moderated by three senior academics of the University.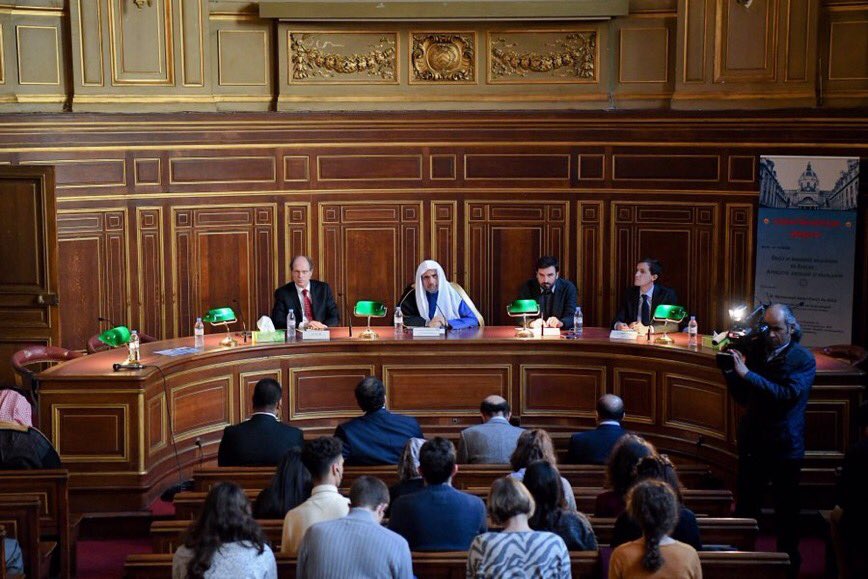 His Excellency the President of Guinea Conakry Professor Alfa Condé receiving HE the SG of the Muslim World League in his residence during his stay in Paris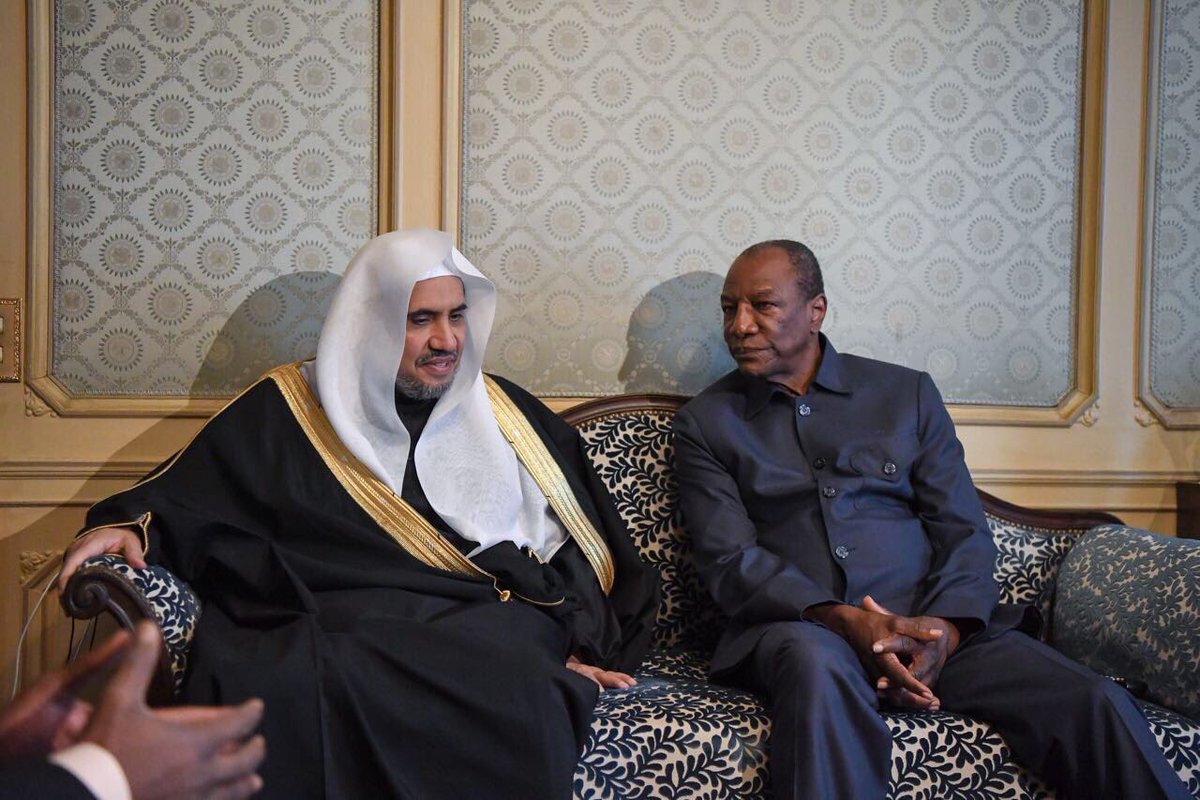 The MWL supports the Arab League's statement issued last Sunday concerning Iran's interference in the region.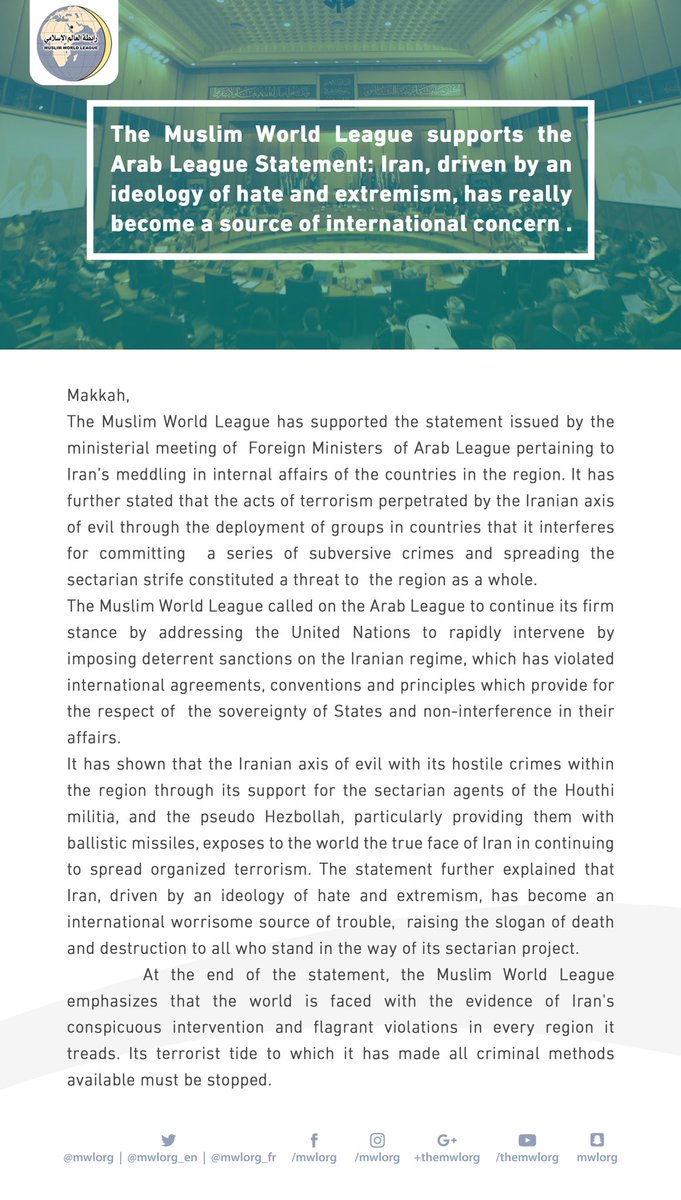 In his address at the opening of the MWL Conference "Islam is a Message of Peace" held in Strasburg, the MWL's SG says,"Peace is the most frequently used word in Islamic legislature". A number of prominent religious, governmental, parliamentarians & thinkers attended the event.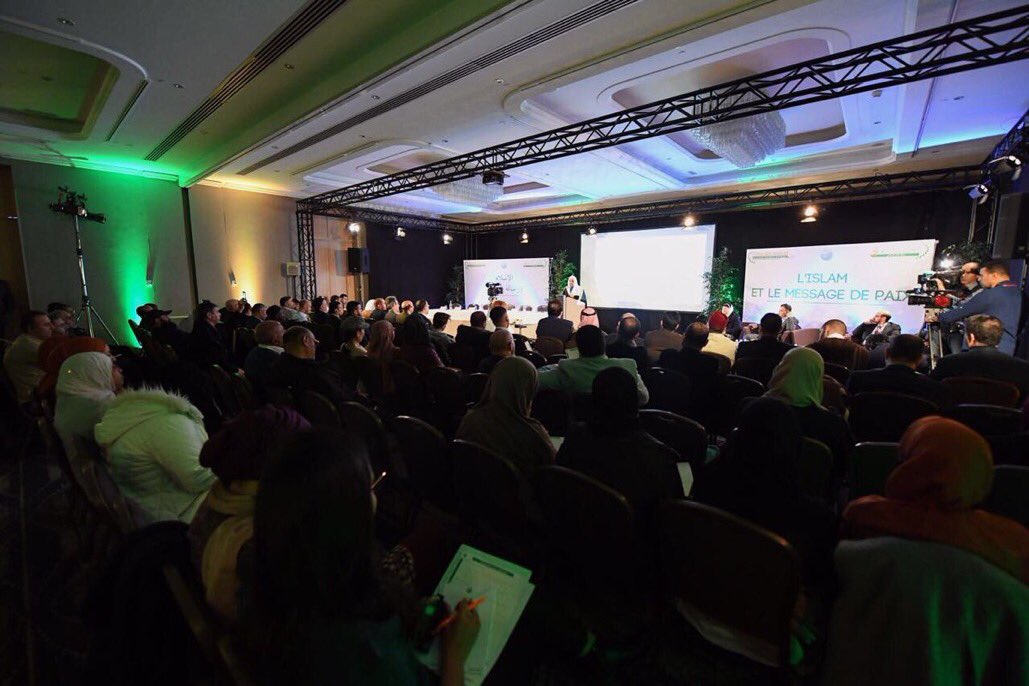 H.E. the S.G. pstronizes a symposium on "Good neighborliness & Co-existence" in Mulhouse France, with the participation of the City Mayor, the Chief Rabbi Elie Hiyoun, the President of the Islamic Christian Friendship Association Beatrice Fasser & the Churches' Rep. Vincent Mary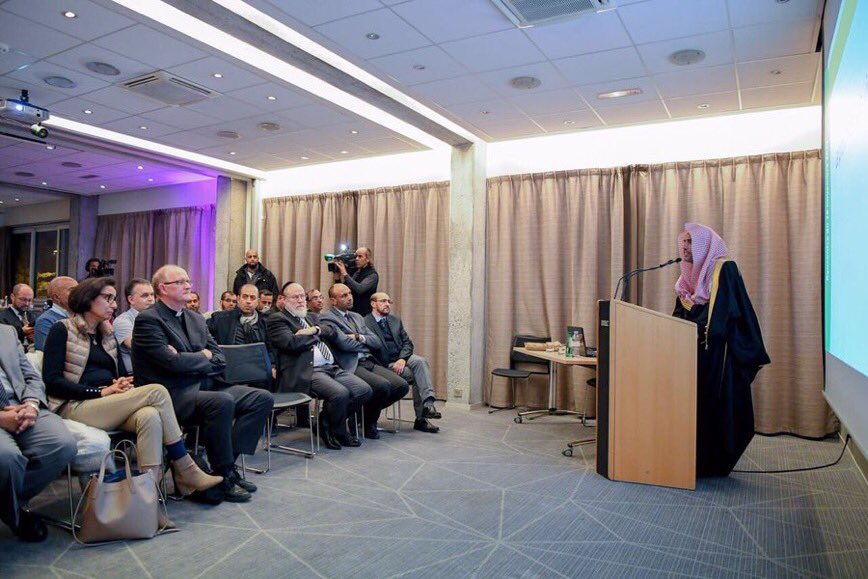 HE the MWL's SG meets with the Dean of the Islamic Institute in Paris Dr. Daleel Abu Bakr & a number of scholars and intellectuals during his visit to the Grand Mosque in Paris. His Excellency delivered a speech addressing the values ​​of Islam's centrist approach & moderation.