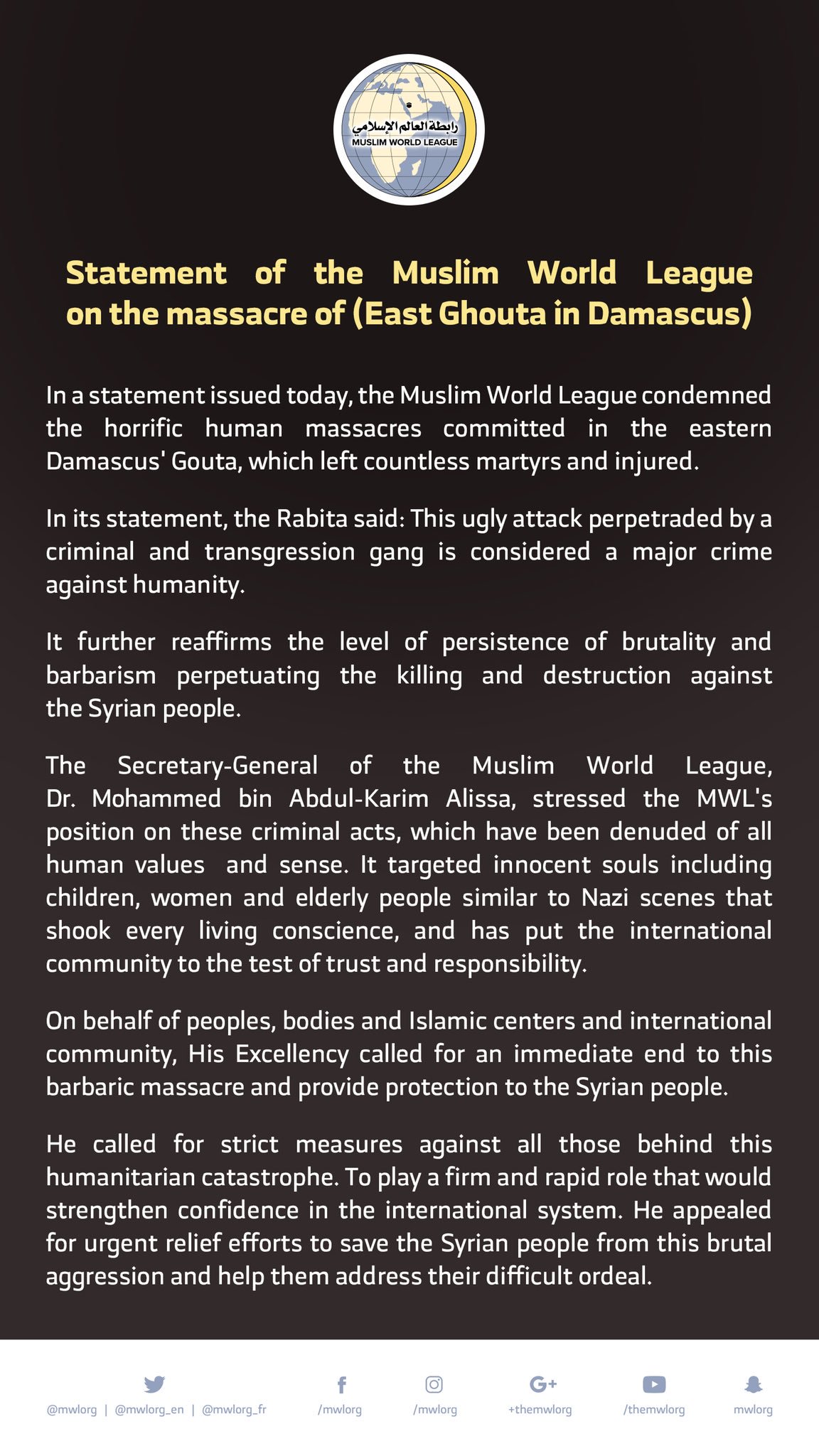 Statement of the Muslim World League on the massacre of (East Ghouta in Damascus)

In a statement issued today, the Muslim World League condemned the horrific human massacres committed in the eastern Damascus' Gouta, which left countless martyrs and injured.
In its statement, the Rabita said: This ugly attack perpetrated by a criminal and transgression gang is considered a major crime against humanity. It further reaffirms the level of persistence of brutality and barbarism perpetuating the killing and destruction against the Syrian people.
The Secretary-General of the Muslim World League, Dr. Mohammed bin Abdul-Karim Alissa, stressed the MWL's position on these criminal acts, which have been denuded of all human values and sense. It targeted innocent souls including children, women and elderly people similar to Nazi scenes that shook every living conscience, and has put the international community to the test of trust and responsibility.
On behalf of peoples, bodies and Islamic centers and international community, His Excellency called for an immediate end to this barbaric massacre and provide protection to the Syrian people. He called for strict measures against all those behind this humanitarian catastrophe. To play a firm and rapid role that would strengthen confidence in the international system. He appealed for urgent relief efforts to save the Syrian people from this brutal aggression and help them address their difficult ordeal.