Press Release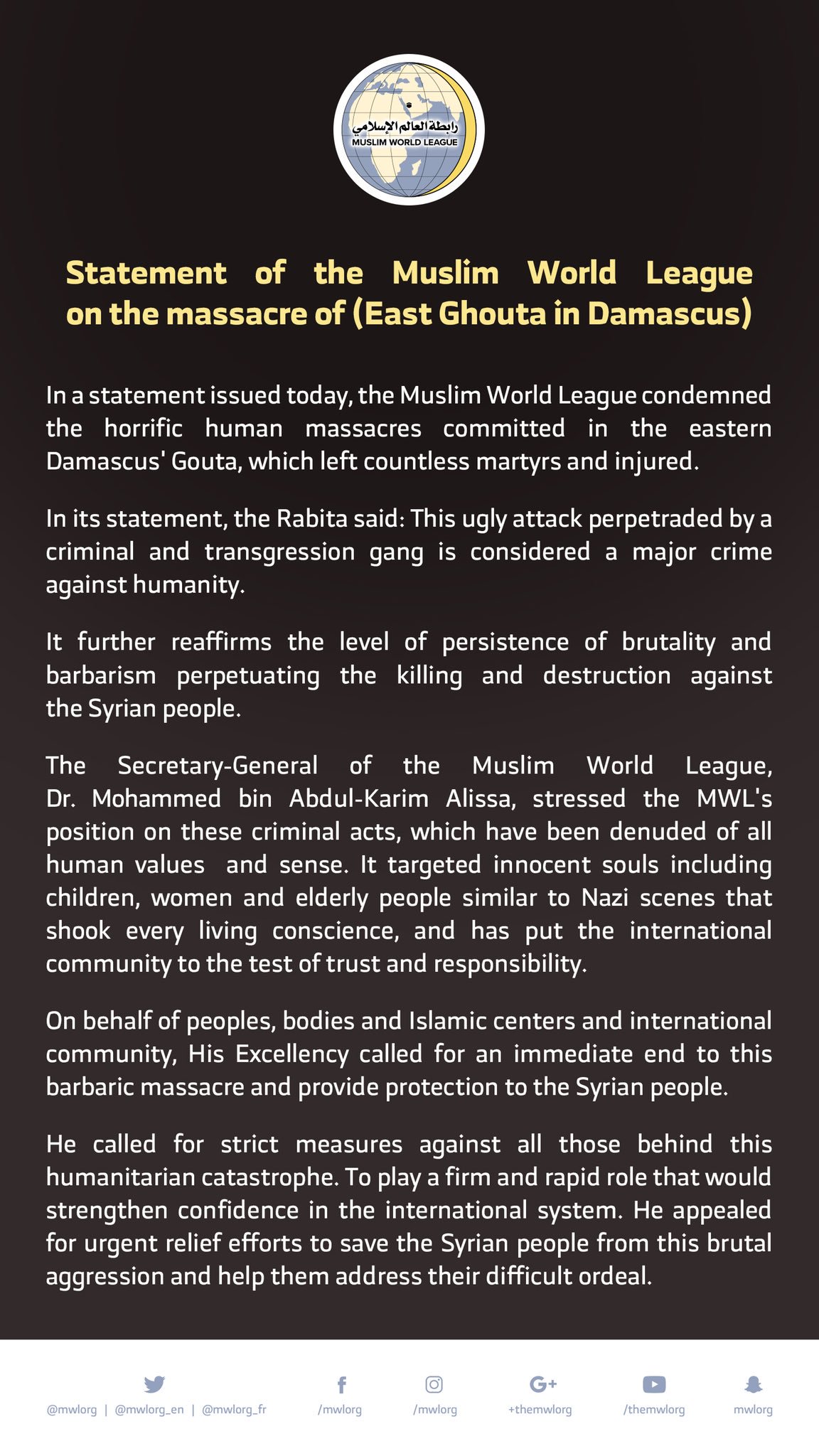 Statement of the Muslim World League on the massacre of (East Ghouta in Damascus)

In a statement issued today, the Muslim World League condemned the horrific human massacres committed in the eastern Damascus' Gouta, which left countless martyrs and injured.


1-After monitoring some violations, MWL has warned certain unions and associations exporting beef from Brazil to a number of Muslim countries.MWL has given these unions and associations a two-week grace period to rectify their situations and apply Islamic & legal criteria.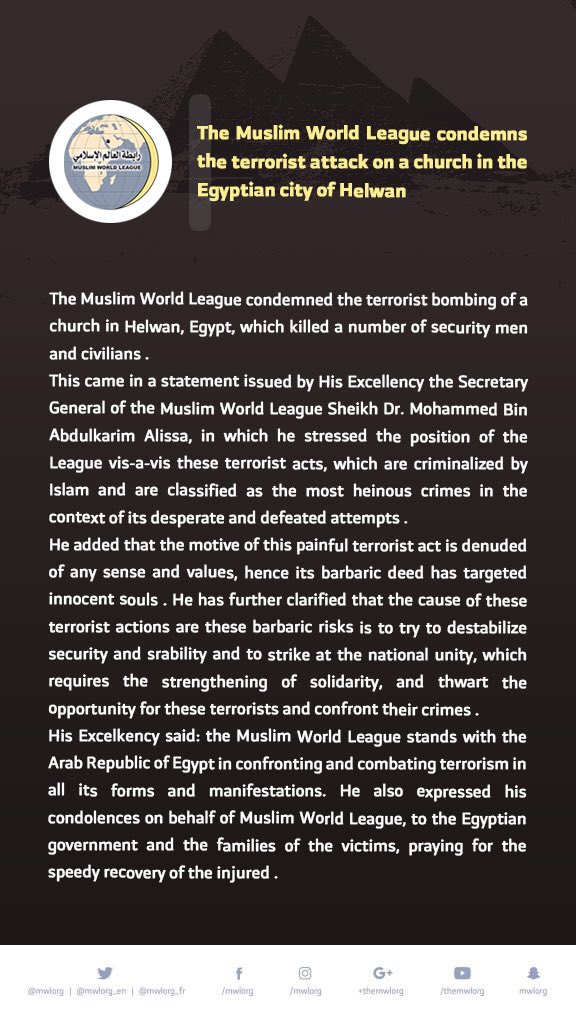 Muslim World League condemns the launching of Houthi's Militia of a ballistic missile on Riyadh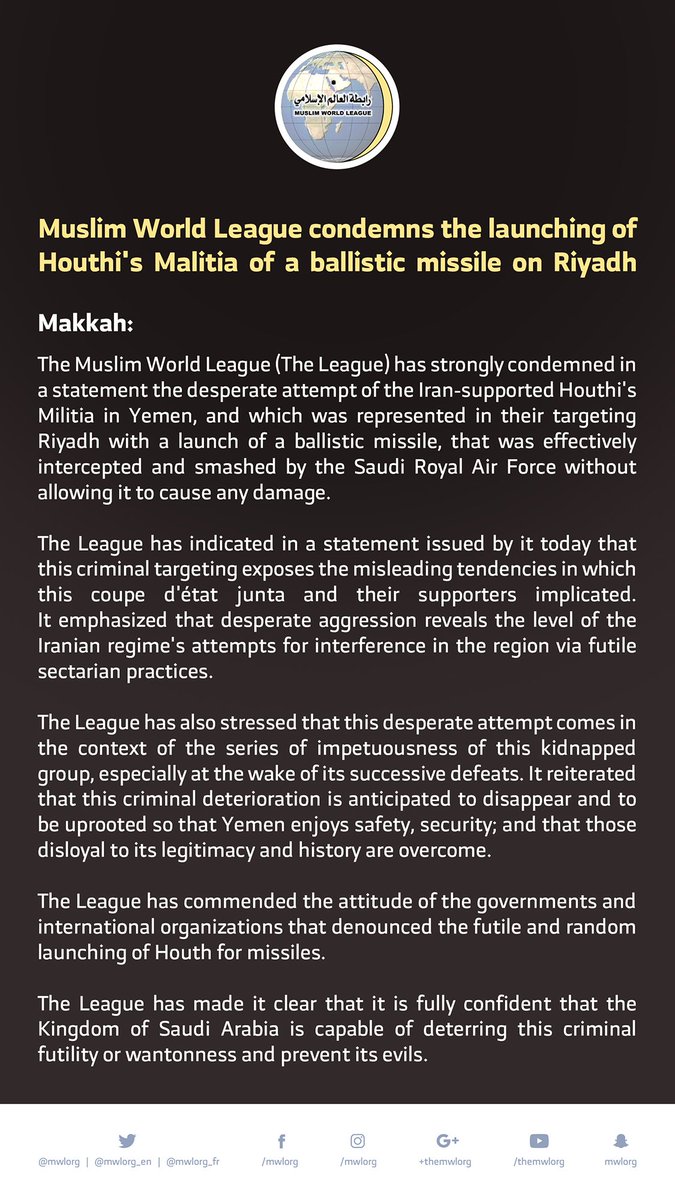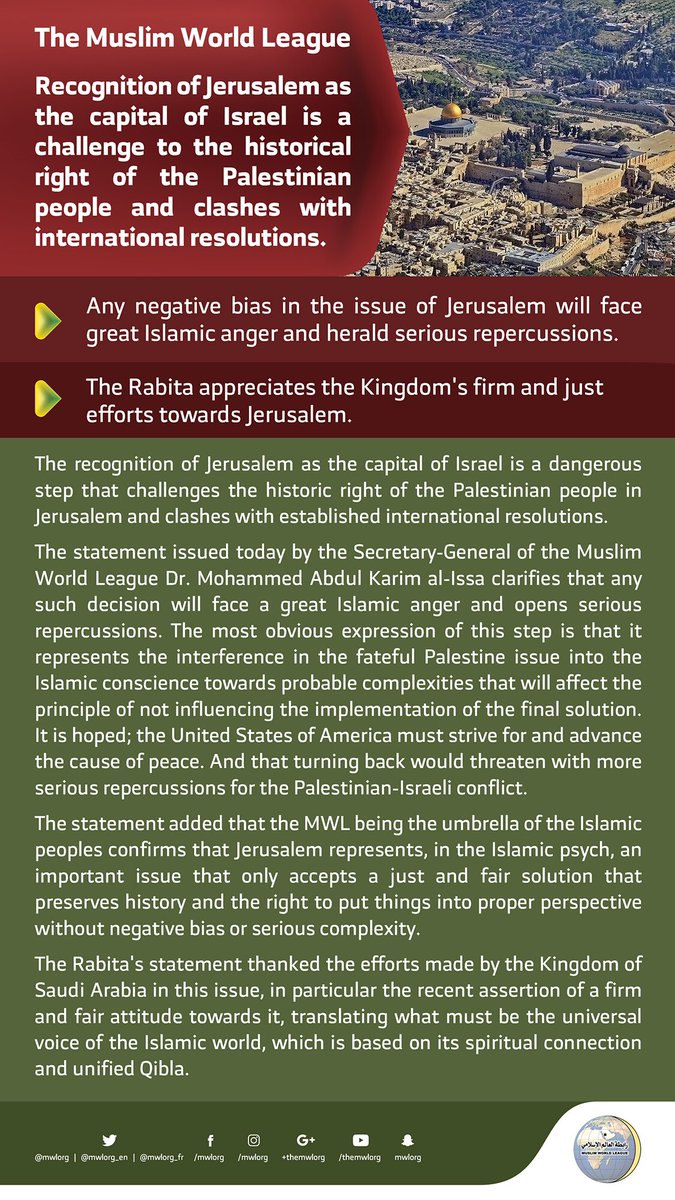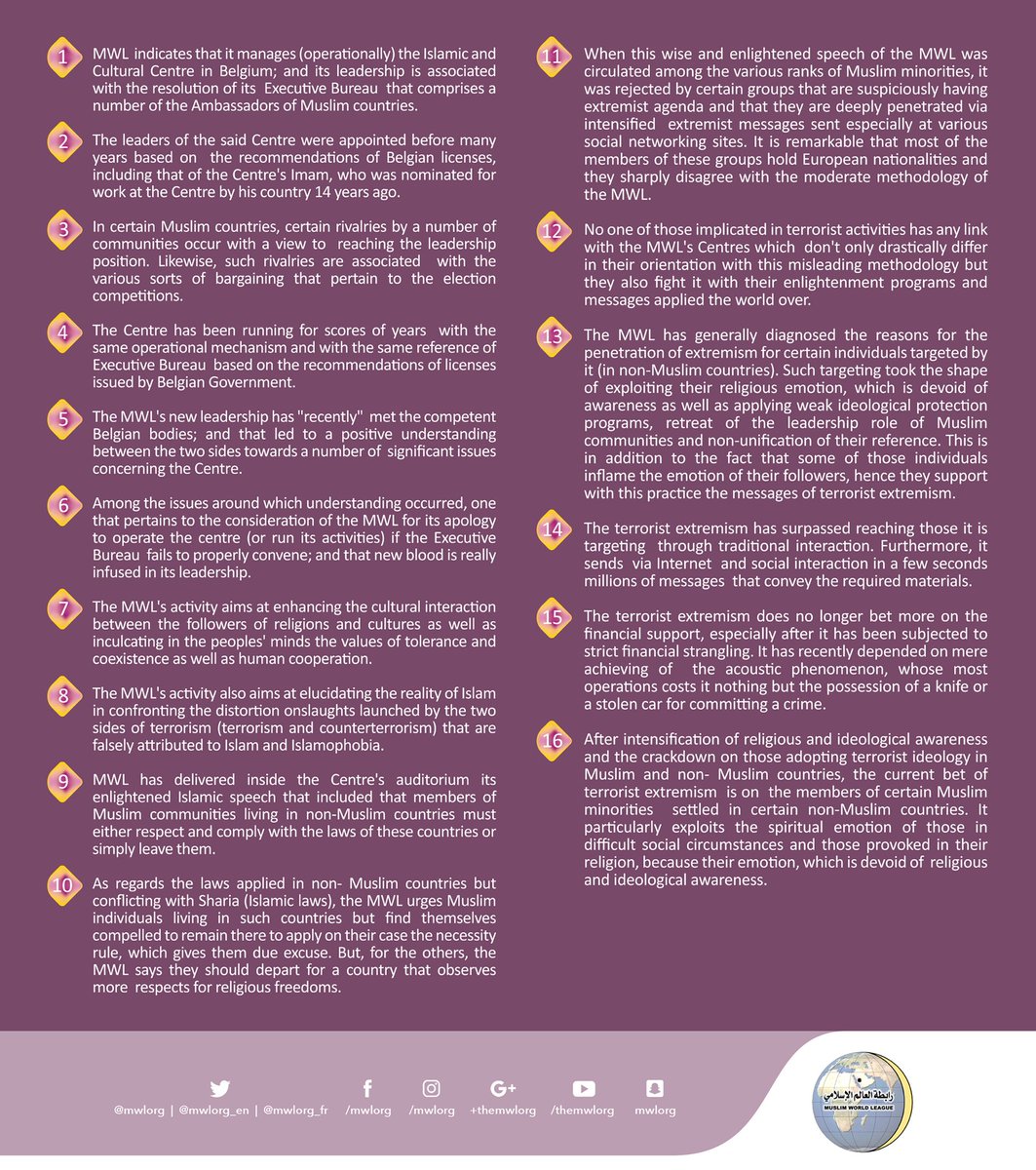 The Muslim World League reaffirms its total rejection for the unilateral – source and undocumented information carried out by the report of the Secretary-General of the United Nations
Makkah:
Based on International Criminal Law, the brutal crimes perpetrated against Rohingya Muslims in Myanmar (former Burma) are similar to those of ISIS and AlQAEDA
Holy Makkah
Holy Makkah,
The Muslim World League and its affiliate the World Body of Muslim Scholars condemn the Israeli occupation authorities for barring the Muslims from praying in Al-Aqsa Mosque.