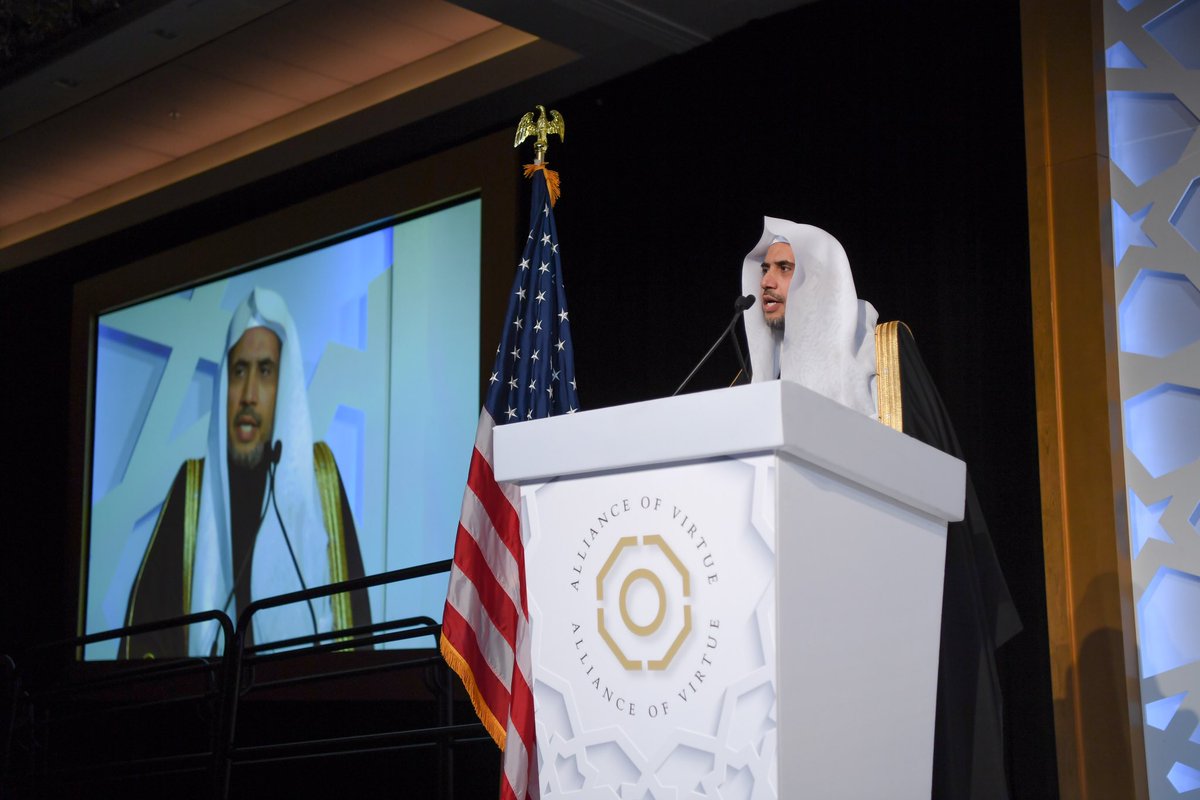 HE, SG Dr. Mohammed Alissa's address to the conference: "The Road to Global Alliance of Religions and Peace-Loving People" Prominent international religious, political, intellectual & media leaders participated. It was one of the most important conferences in its theme and decisions.


The Vatican Secretary of State, Cardinal Pietro Parolin, received at his office today the MWL's Secretary General, Dr Mohammad bin Abdulkarim Alissa. Both leaders discussed subjects of common "interest" and "cooperation." At the end of the meeting, they exchanged souvenirs.



1-After monitoring some violations, MWL has warned certain unions and associations exporting beef from Brazil to a number of Muslim countries.MWL has given these unions and associations a two-week grace period to rectify their situations and apply Islamic & legal criteria.

His Excellency the SG at the Conference on "Addressing Violence in the Name of Religion" held in Rome and organized by the British Government: "The use of hard power in the battle of ideas and cultures further deepens and complicates the clash of religion and civilization."
HE, the SG on the subject of "Addressing violence committed in the name of religion" held in Rome said: Ideology of exclusion & hatred generates violence & terrorism is practiced "throughout history" in the name of religion, doctrines, Intellectual, cultural and ethnic domination
HE the MWL's SG visits the Islamic Center in Rome & meets with its leaders and talks with them about a number of topics related to the Center's duties. These include organizing lectures, seminars and workshops relevant to activities within its moderate Islamic scope.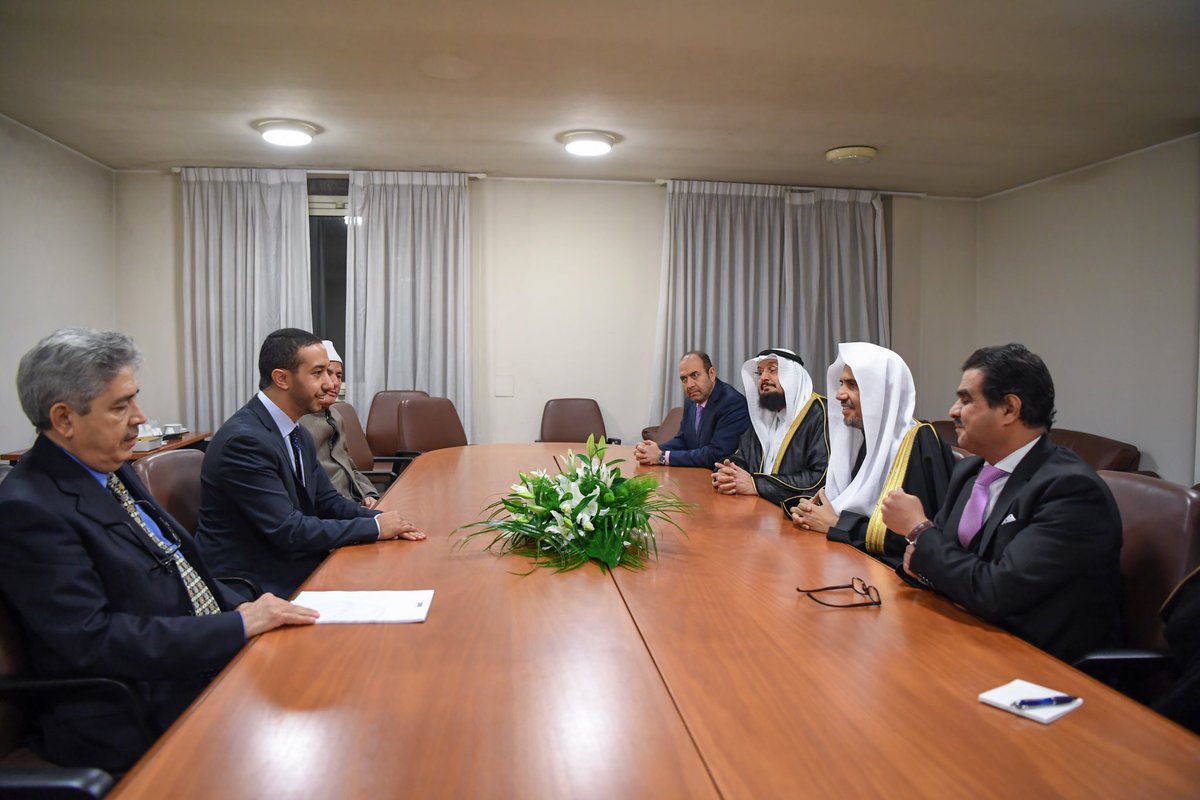 H.E. the SG met this afternoon in Rome with members of the Pontifical Studies Institute in the Vatican. His Excellency received an invitation 2 deliver a lecture on Islamic thought, its overall rules & theories, & Islam's ruling on a number of current and controversial topics.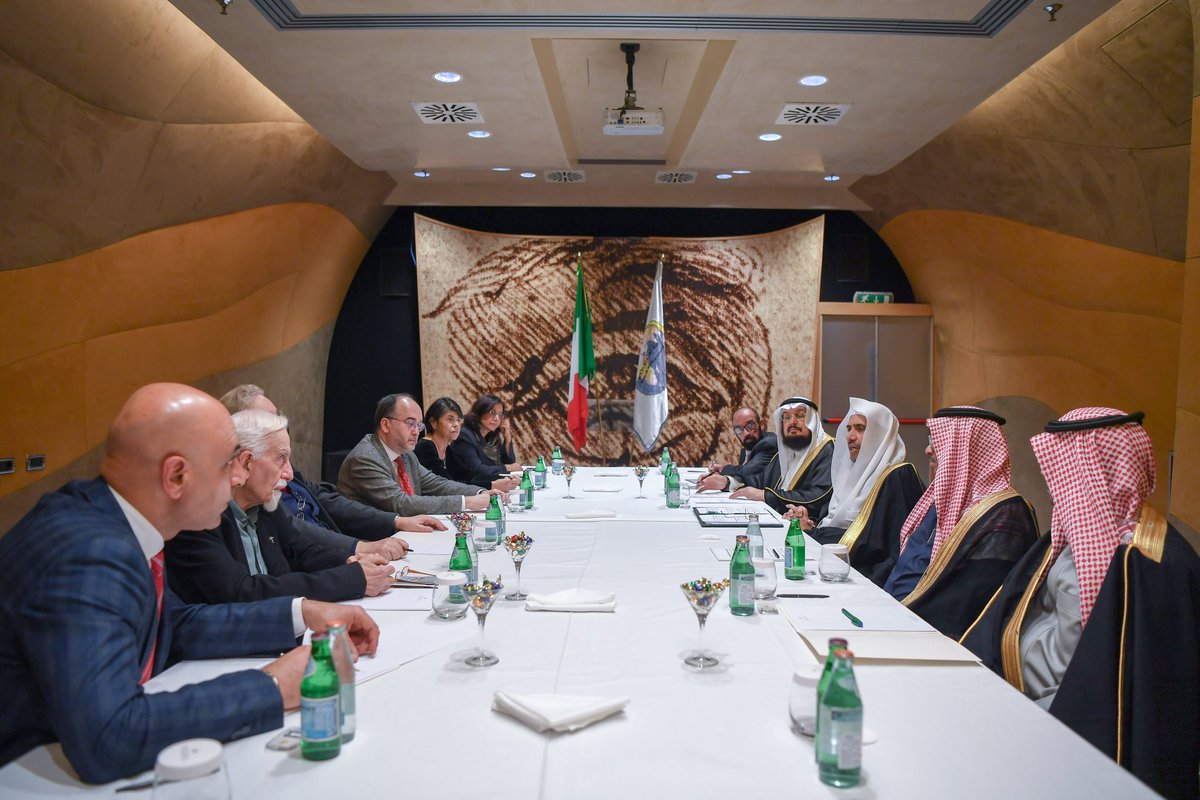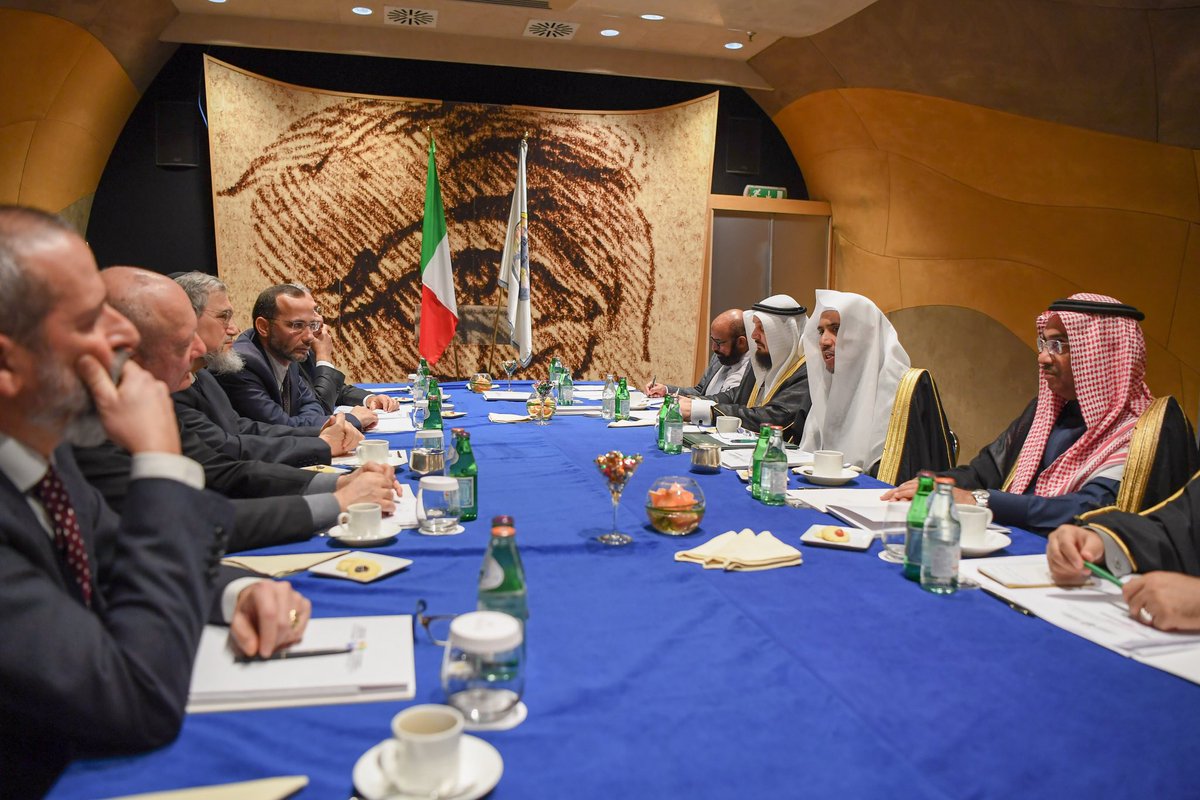 Within the context of a number of significant conference meetings, HE MWL SG meets Dean & staff of Florence College for Religion & Culture, Italy. HE inspects its cultural efforts, especially diplomatic training.The College lauds the MWL's international, distinctive & pioneering role.
- Malaysian Prime Minister: King Salman Center corrects misconceptions about Islam
(Muhammad Zakir Hossain) ........................ 10
- IIROSA Medical Projects in South Africa
(MWLJ Desk Report) .................................. 16
- The Seerah Conference calls for the development of a moderate discourse
(MWLJ Desk Report) .................................. 20
- Arabic Language.. an issue needed to be addressed by non-Arabs
(Afshan Abdulaziz) .................................... 26
- The MWL's Approach to Peaceful Coexistence & Attitude of Certain Individual Against It
(By: Dr. Muhammad Taj Al- Arousy) ............. 32