Addressing the Global Peace Forum in Abu Dhabi, the SG: (Minorities that don't accept the concept of "positive" nat'l integration has created a dilemma of escalating Islmophobic campaigns. Some fatwas are also incompetent with time, place and circumstances exacerbated it further)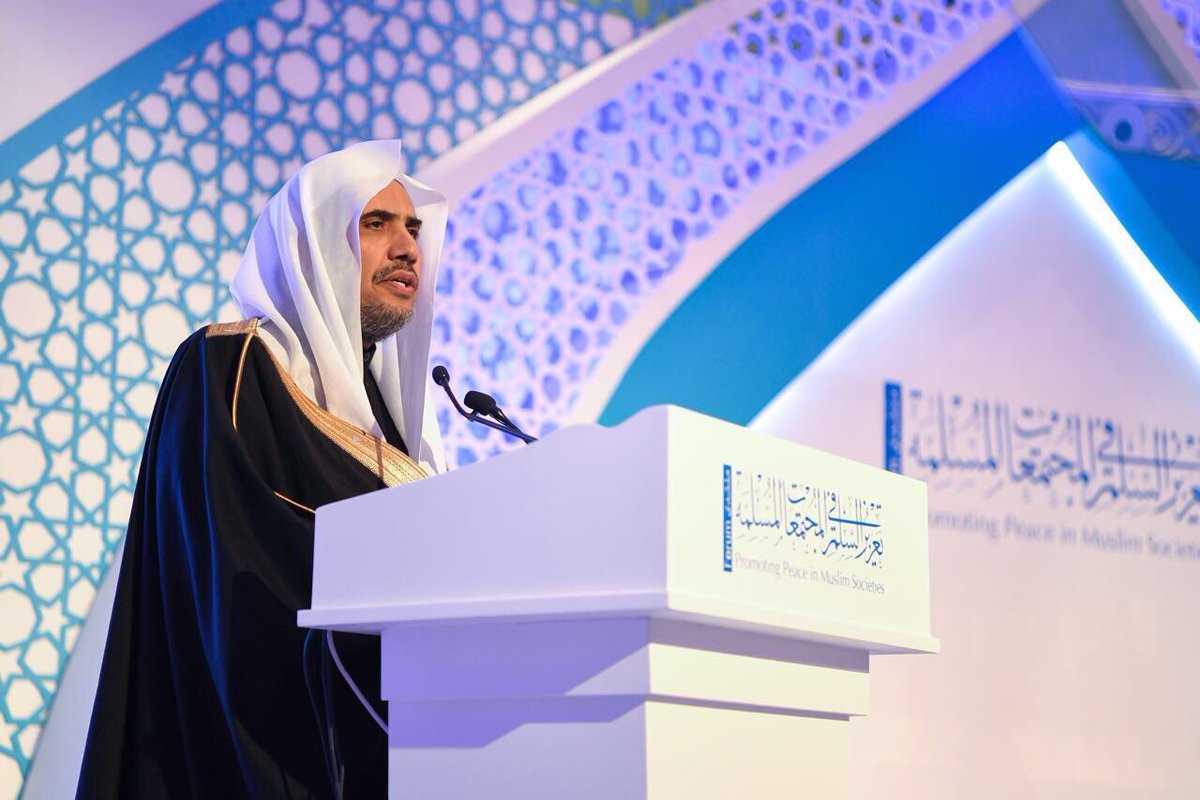 Addressing the Global Peace Forum in Abu Dhabi, the SG: (The religious passion of "Islamic awareness" contributed to the escalation of the campaigns of Islamophobia, and so did the inefficiency of some ideological confrontations of the two extremes of extremism).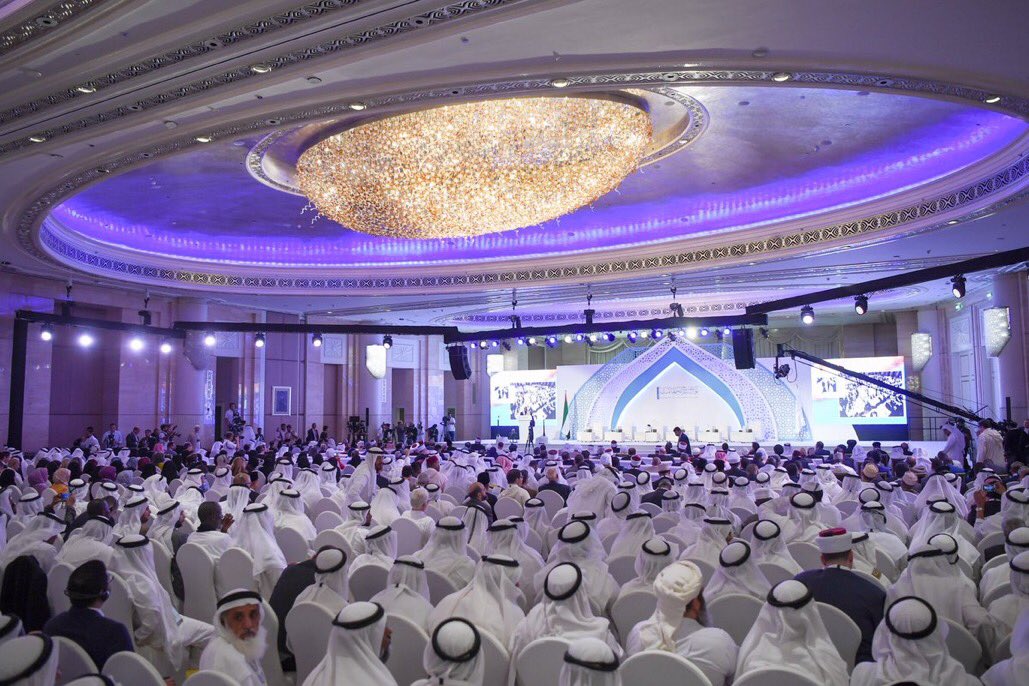 Addressing the Global Peace Forum in Abu Dhabi, the SG: (Islam is instilled either thru values where it enjoys full protection, or thru power to check sudden shifts. The more the conscience of its members, society & the institutions of theworld is, the + closer it is to peace).

HE the MWL 's SG a keynote speaker at the International Integrity Forum in Saudi Arabia (corruption is the black hole in development .. and religious extremism in its distorted concepts of textual references represents intellectual corruption in the general meaning of corruption)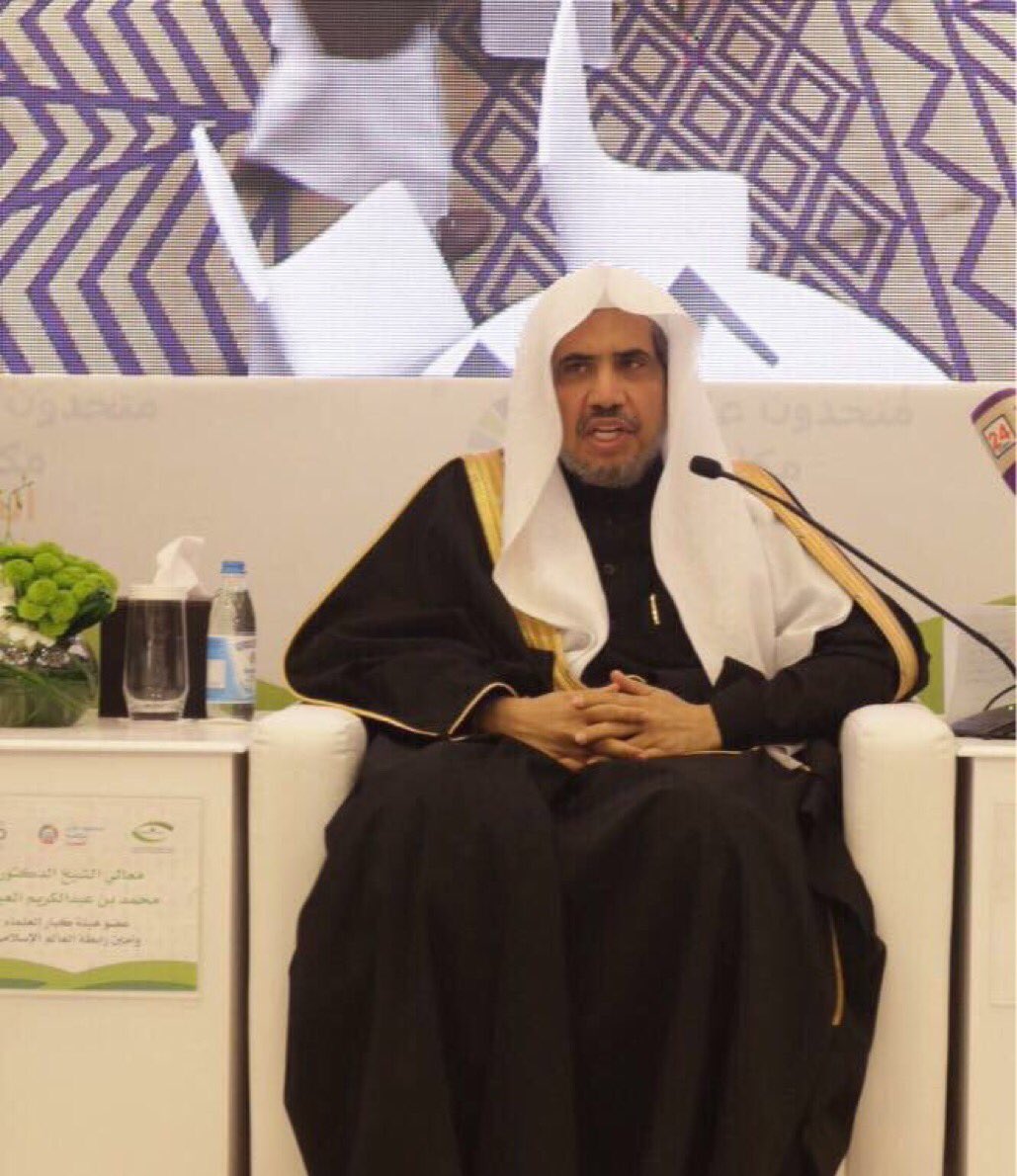 HE Dr Mohammd Alissa recrives this afternoon at his Riyadh HE Mr Geert Criel ,Ambassador of Kingdom of Belgium to Kingdom of Saudi Arabia & the accompanying delegation.Joint aspe cts of cooperation were disussed in the audience.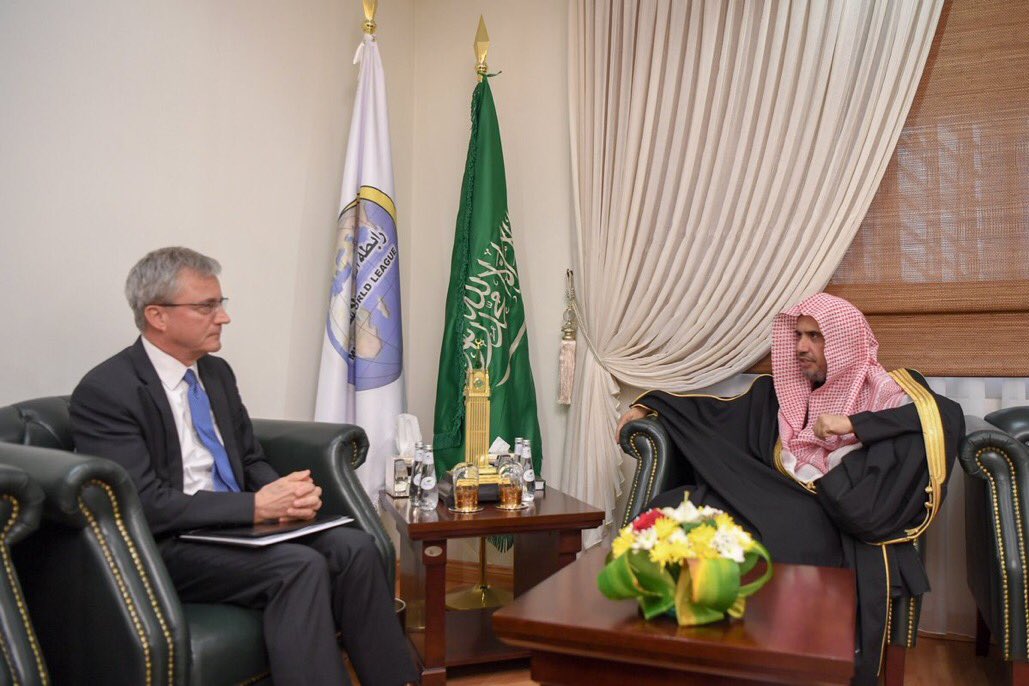 His Excellency the Secretary-General held a comprehensive dialogue in Riyadh today with members of the Washington Institute for Near East Policy in the United States of America: with the presence of Dr. Robert Satloff, a number of important topics were discussed.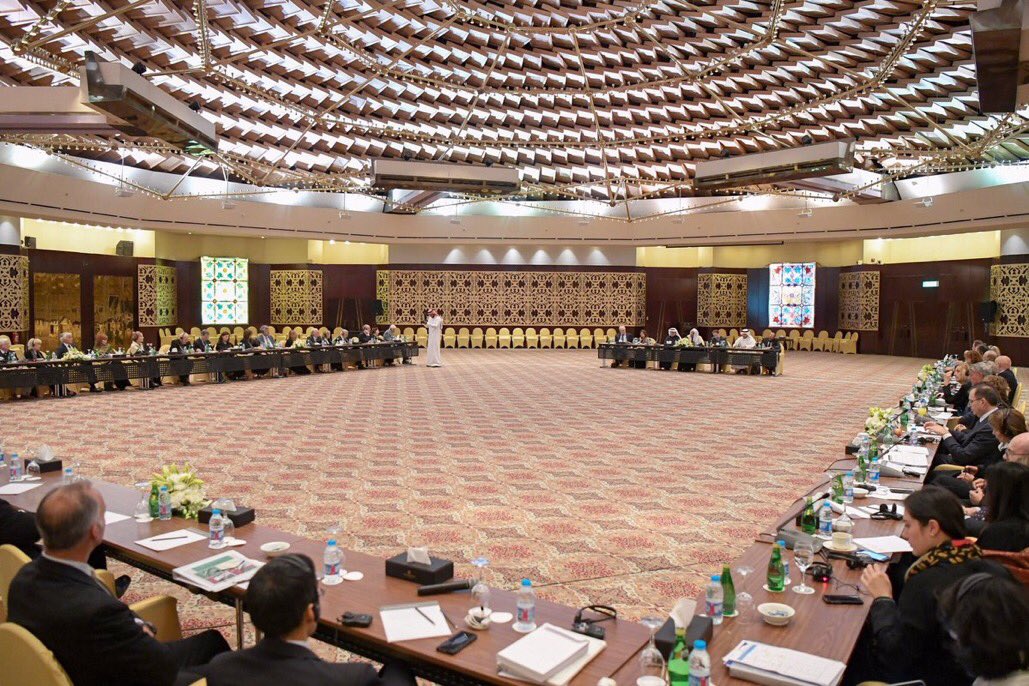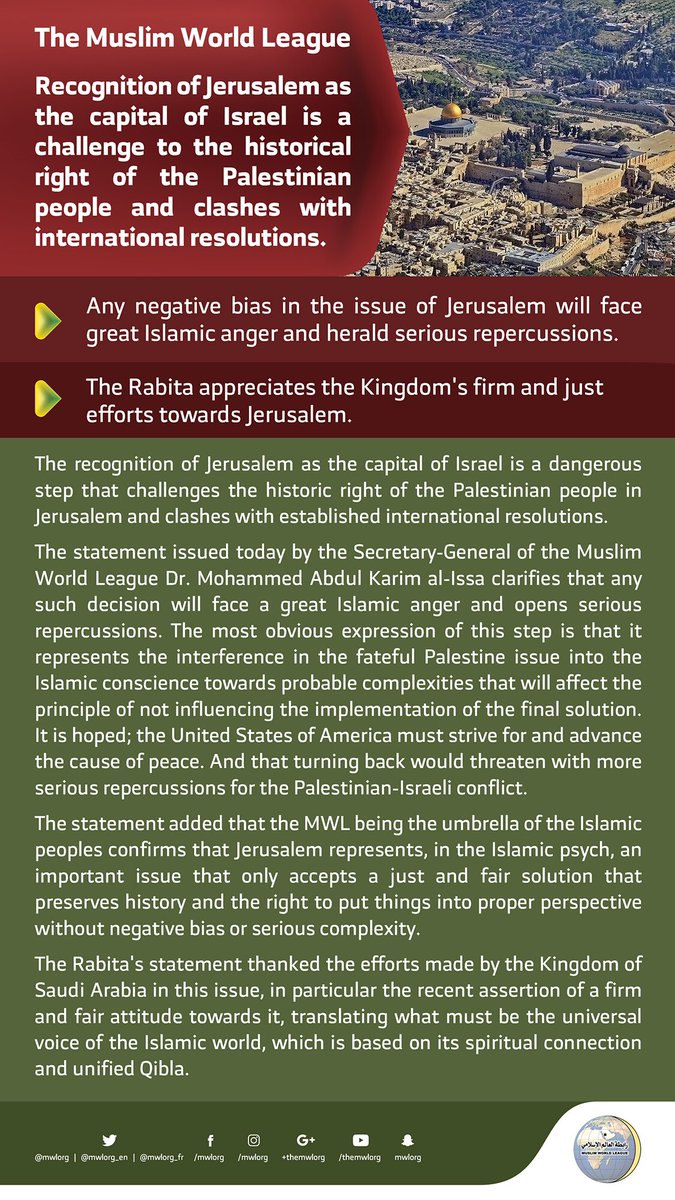 His Excellency the MWL's Secretary General meeting in his office in Riyadh the Norwegian Ambassador to the Kingdom of Saudi Arabia, Mr. Oyvind Stokke.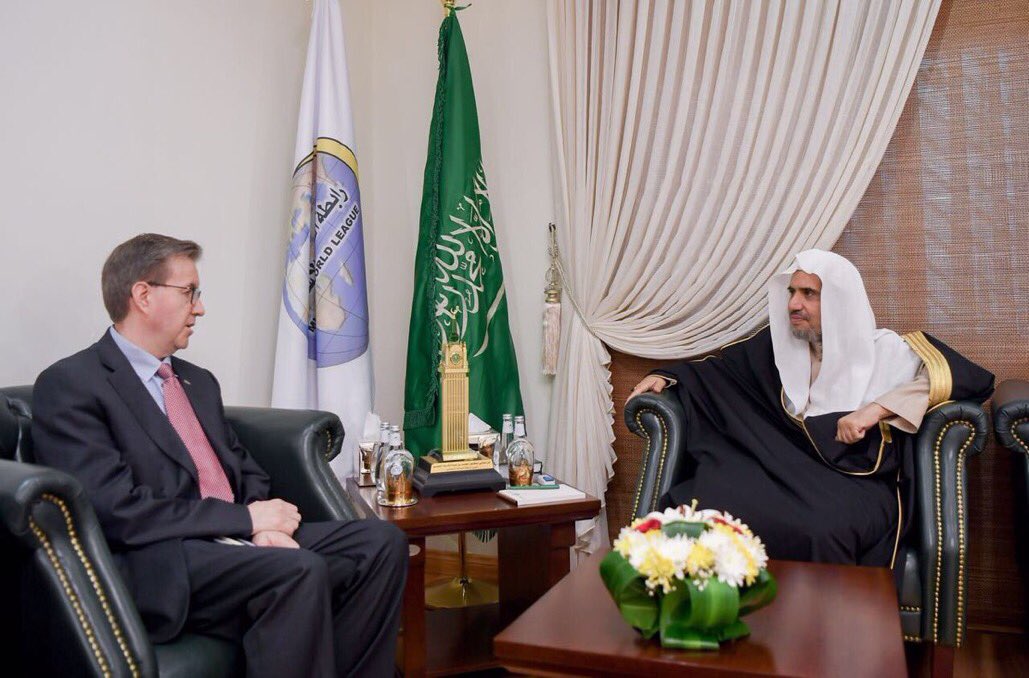 The Balfour Declaration: Birth, Delivery and Labor
By Ahmed Kamal El-Din Izzeddin.......18

Interfaith Lecture on Prophet Muhammad as Mercy for Mankind.............................................21

IOHQIS Conducts Training courses and Holy Qur'an Memorization Competitions
Mahdi Hamadi Wadi...........................27
Within the Joint Coordinating Committee program approved by the MWL's SG & the Vatican Interfaith Dialogue Pontifical Council, a draft of understanding was prepared by the League's office Director in Italy Dr. A. Sarhan & the Pontifical Council Secretary, Monsignor Miguel Iosso