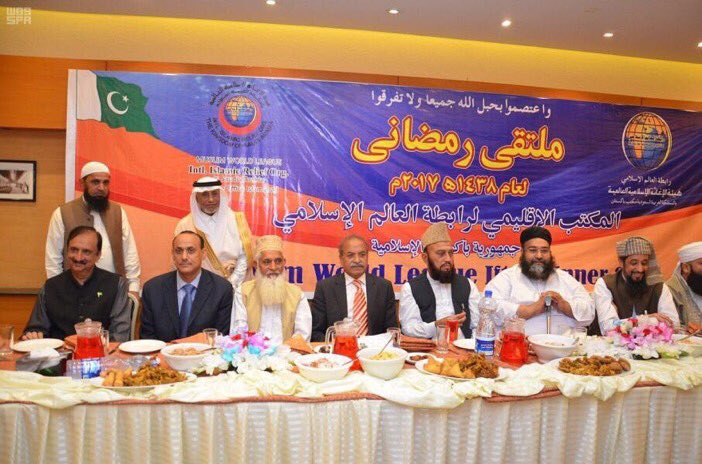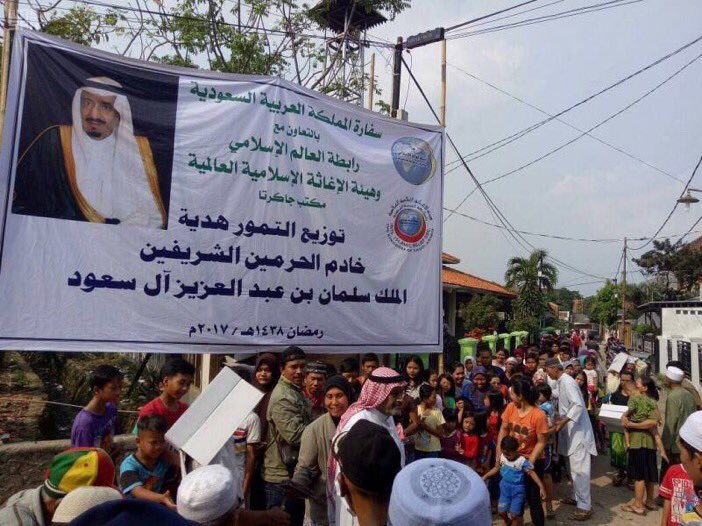 HE the SG received His Eminence the Head of Mauritania's Fatwa & Grievences Supreme Council, Sheikh Mohammad Mukhtar Ould Imbala.
Reference & leaderships of Muslim communities around the world call 4 a stop to support terrorist groups,& support the KSA fighting them.
HE the Secretsry General during the opening session of the International symposium on Muslim communities in the West, held in Makkah.
The Muslim World League distributes a number of food baskets to the Burmese Muslim Rohingyas.
Based on the classifications issued by the Kingdom & other States, MWL cancels Yusuf Qaradawi's membership with the "Islamic Fiqh Coucil".