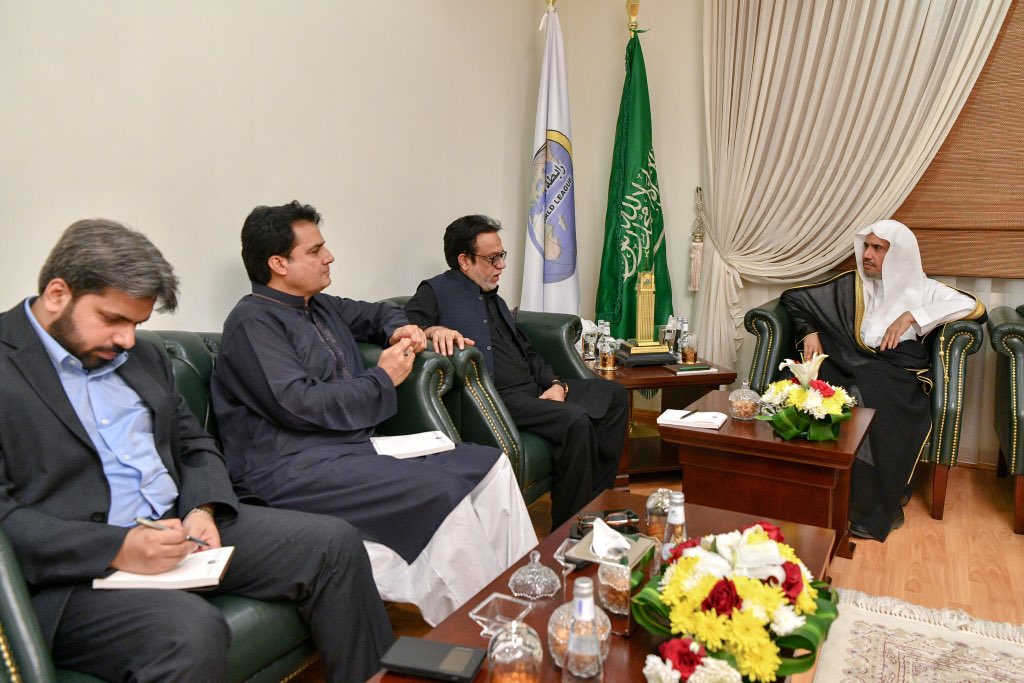 Senior Pakistani journalists have a detailed, comprehensive dialogue with HE MWL SG Dr. Alissa on a number of issues of common interest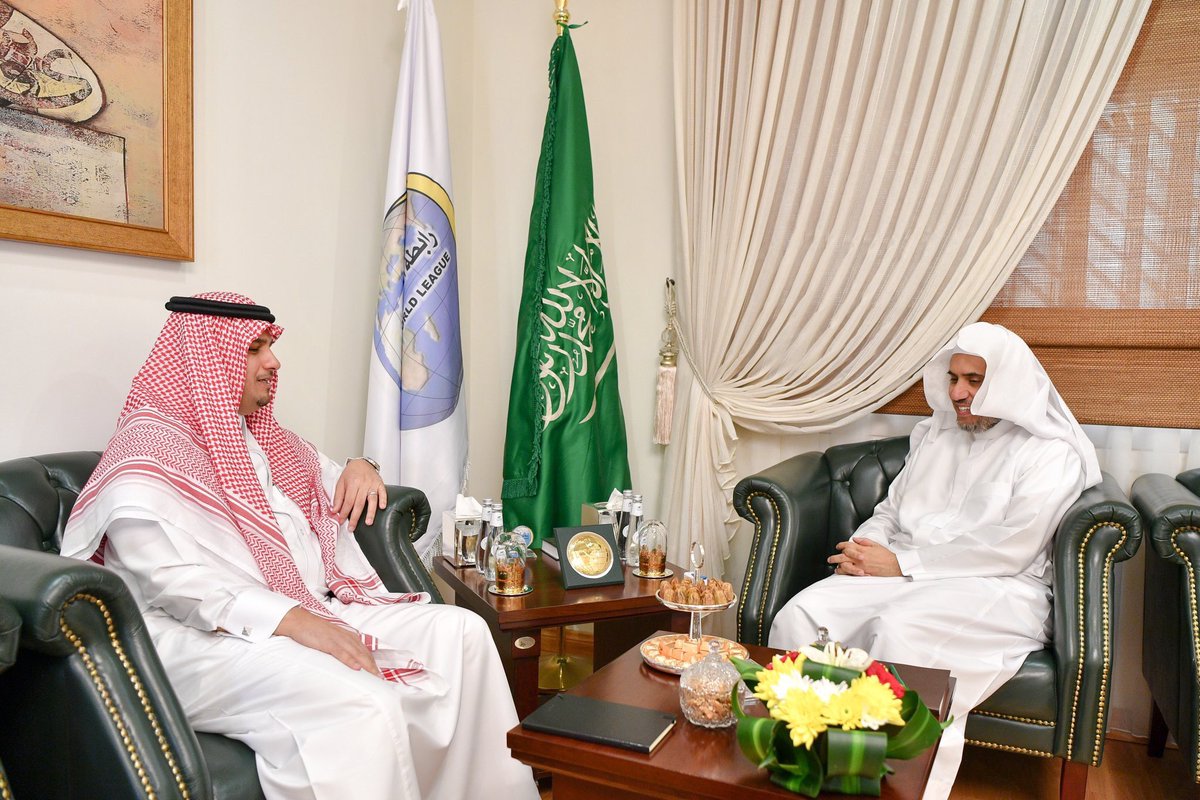 HE SG Dr Alissa receives at his Riyadh Office this morning HE Dr Abdulmageed Albinayyan,President of Naif Arabic University for Security Science.They reviewed issues of common concern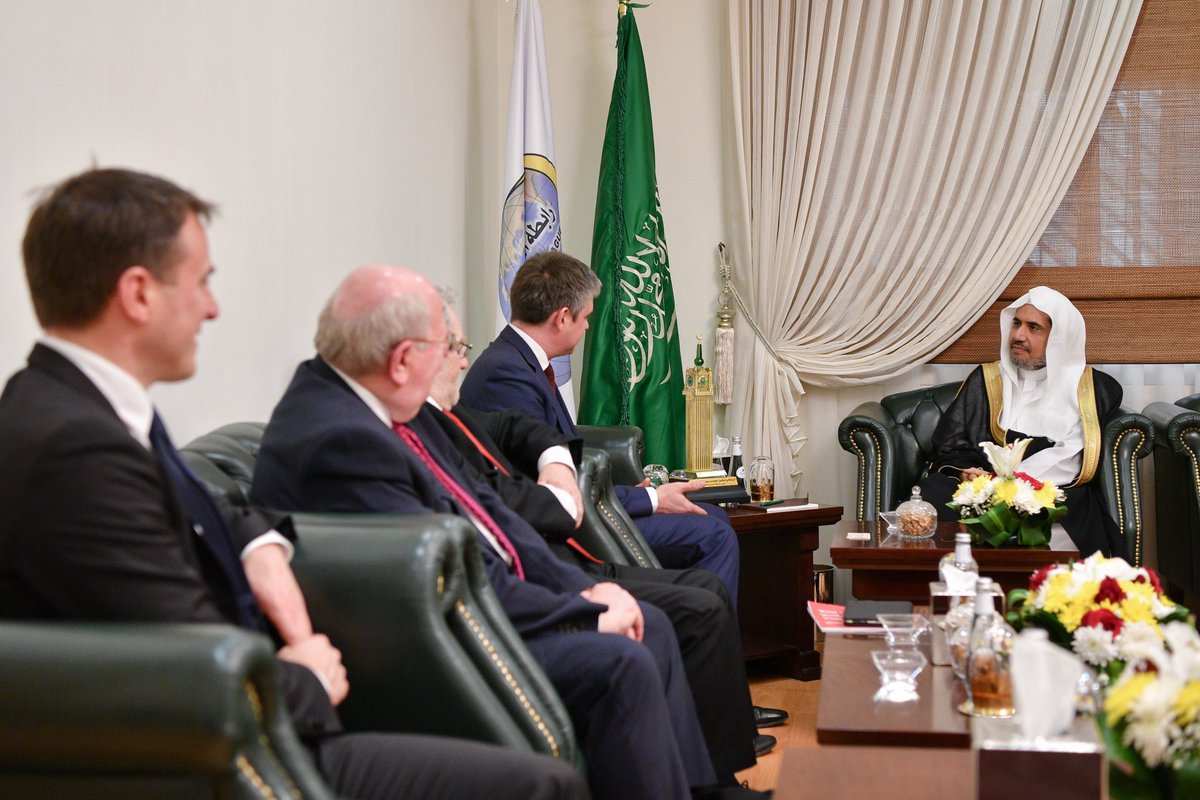 HE MWL SG Sheikh Dr. Mohammad Alissa meets at his Riyadh Office with a parliamentary delegation from the British Labour Party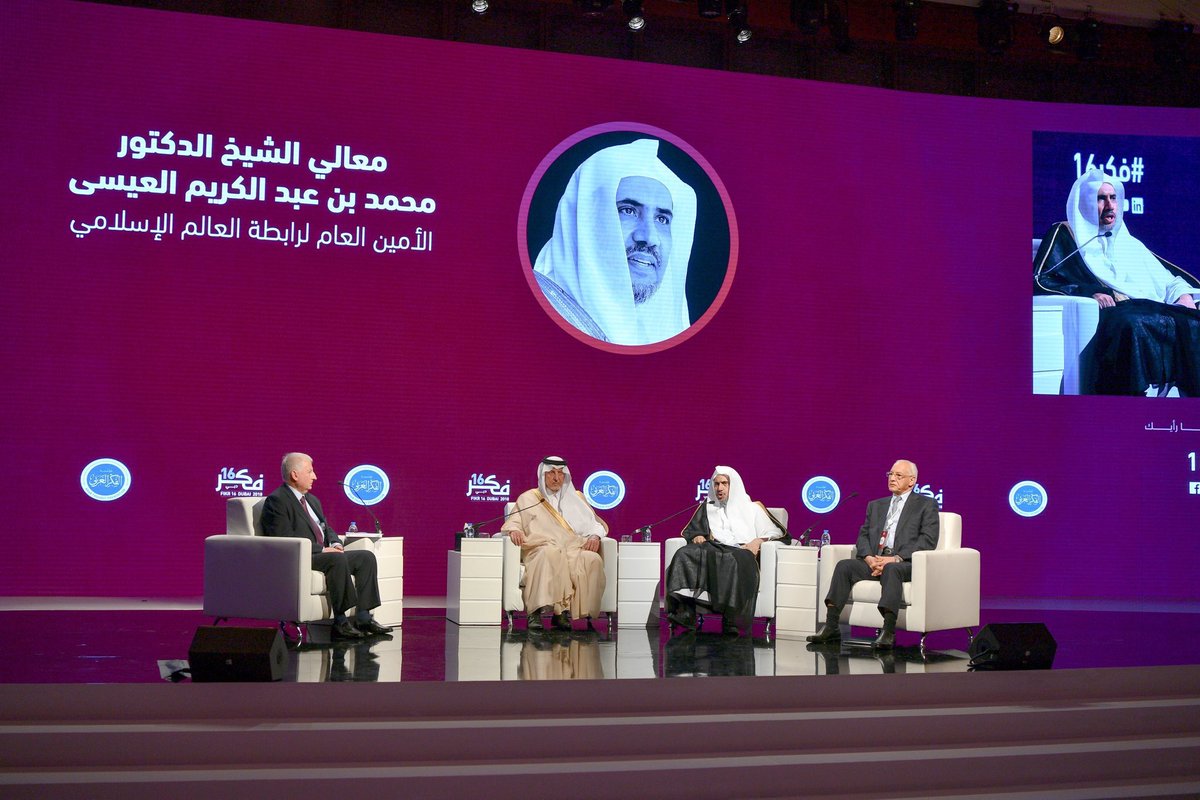 At closing session of Arabic Thought Org. Conference held in Dubai & chaired by HRH Prince Khalid Alfaisal, HE Secretary General: Renewed, comprehensive creativity is a joint responsibility, motivated, supported & guarded by enlightened state's bodies & rectified by honesty's & transparency's standards.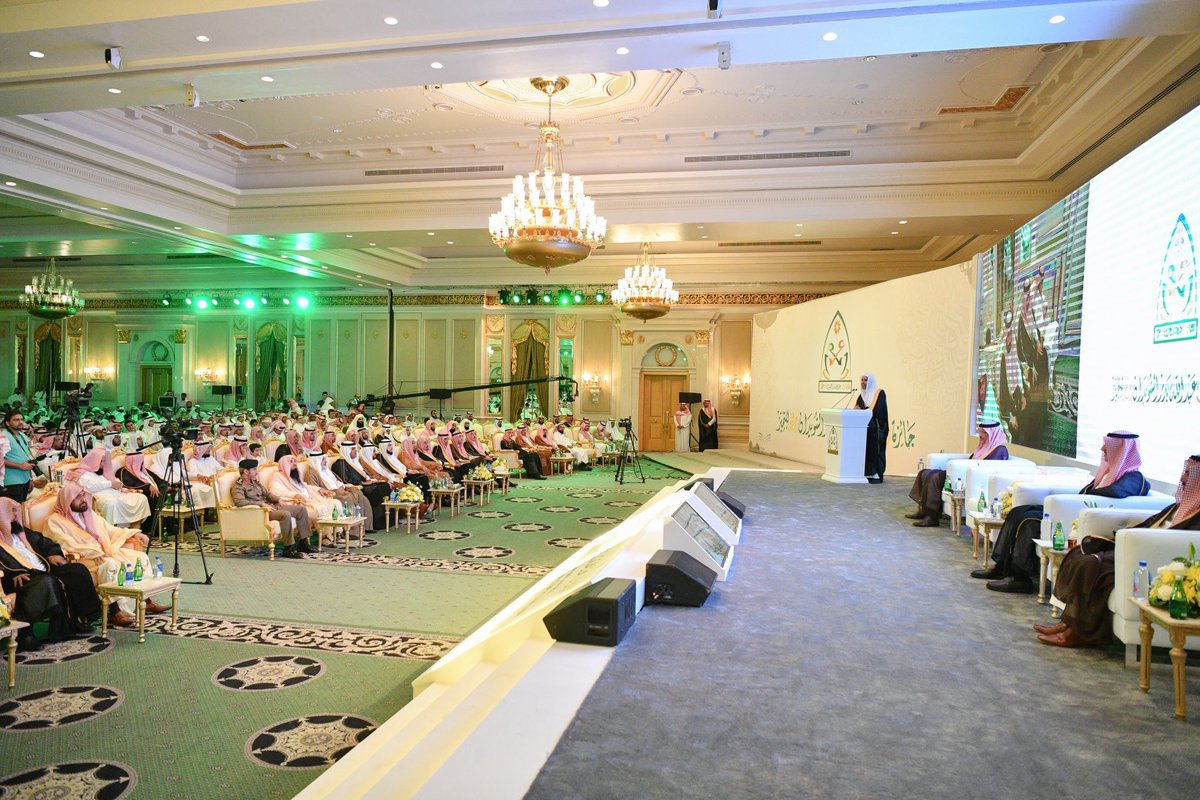 SG Dr. Alissa attends as a guest of honor the ceremony of Abdullah Alsuwaidan Distinction Prize, stating it is "international" & its pioneering model for children protection deserves praise, with news that 115,000 boys & girls compete at its branches, including Qur'an & Sunnah.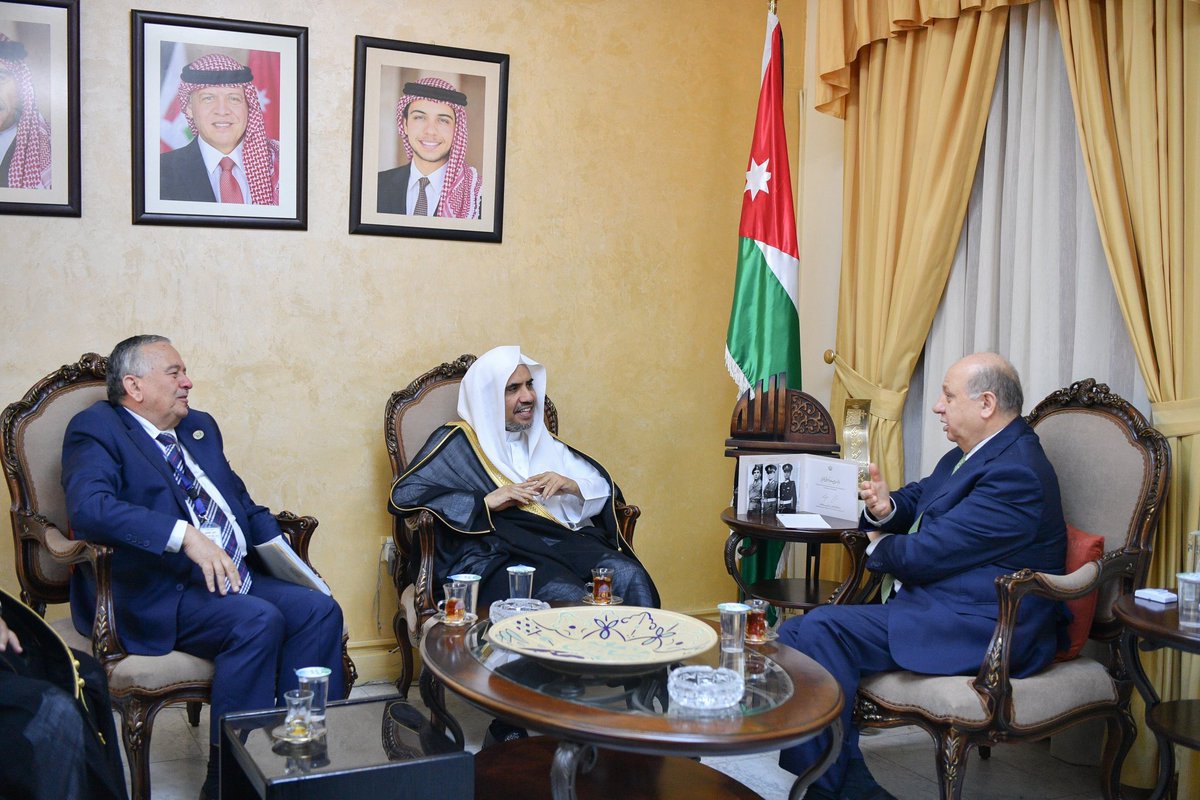 HE Mr. Nabeeh Jameel Shogm ,Jordanian Minister of Culture receives at his Amman Office HE Dr. Mohammad Alissa, MWL SG .They discussed topics of joint interest.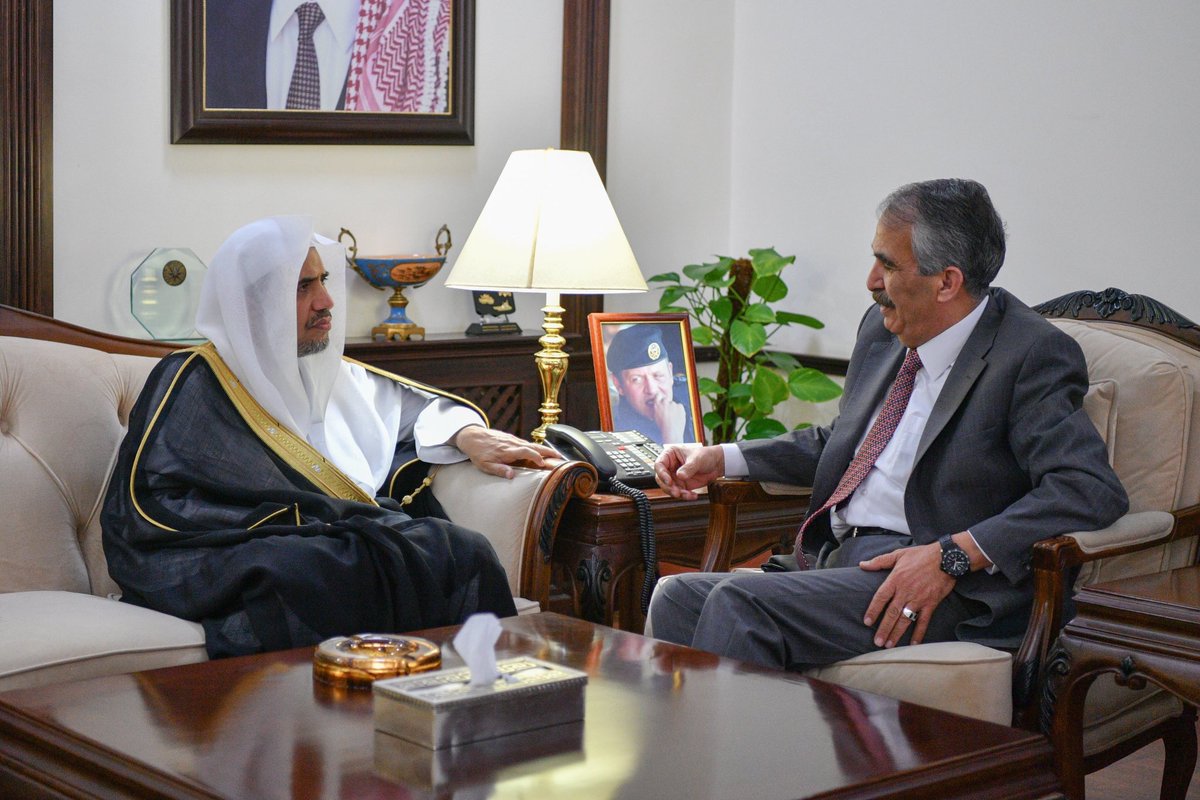 HE Mr. Sameer Almobiadeen,Jordanian Minister of Interior meets in Amman HE Dr. Mohammad Alissa, MWL SG on topics of common interest .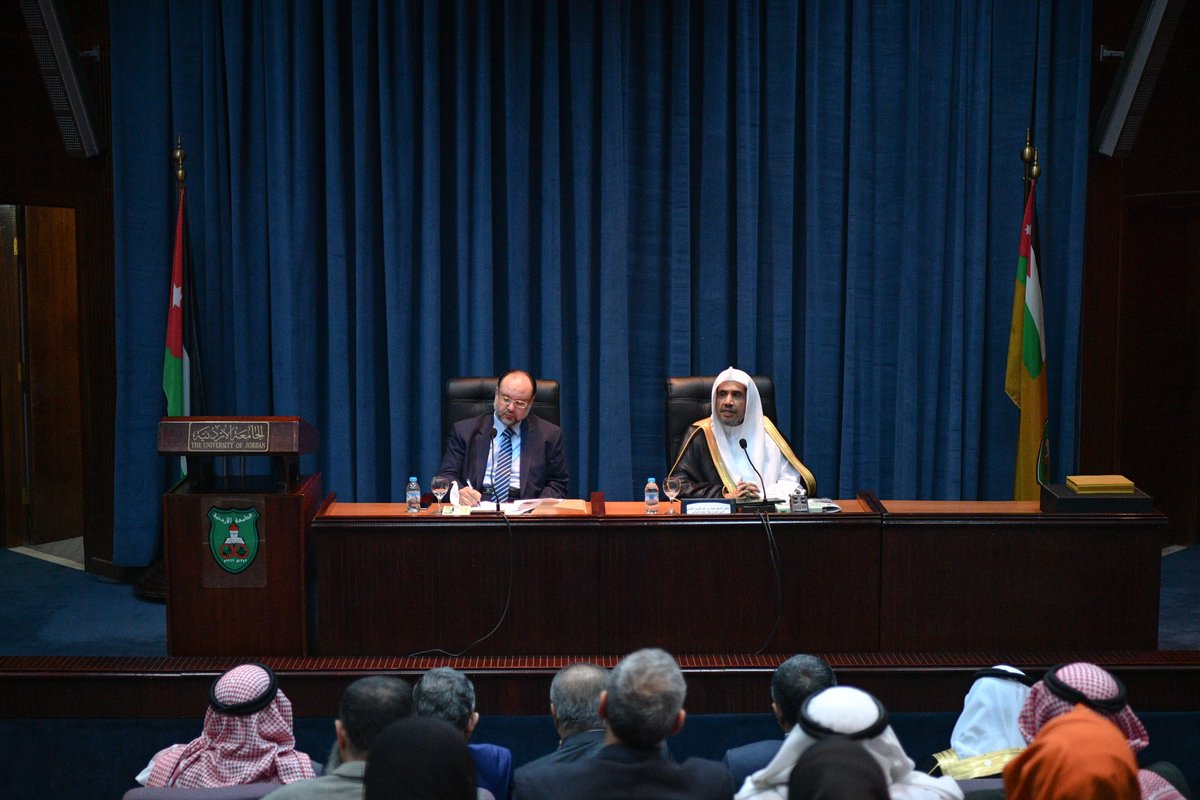 HE Dr. Mohammad Alissa, MWL SG lectures at the University of Jordan in the presence of its President & teaching staff members.