In his address at the opening of the MWL Conference "Islam is a Message of Peace" held in Strasburg, the MWL's SG says,"Peace is the most frequently used word in Islamic legislature". A number of prominent religious, governmental, parliamentarians & thinkers attended the event.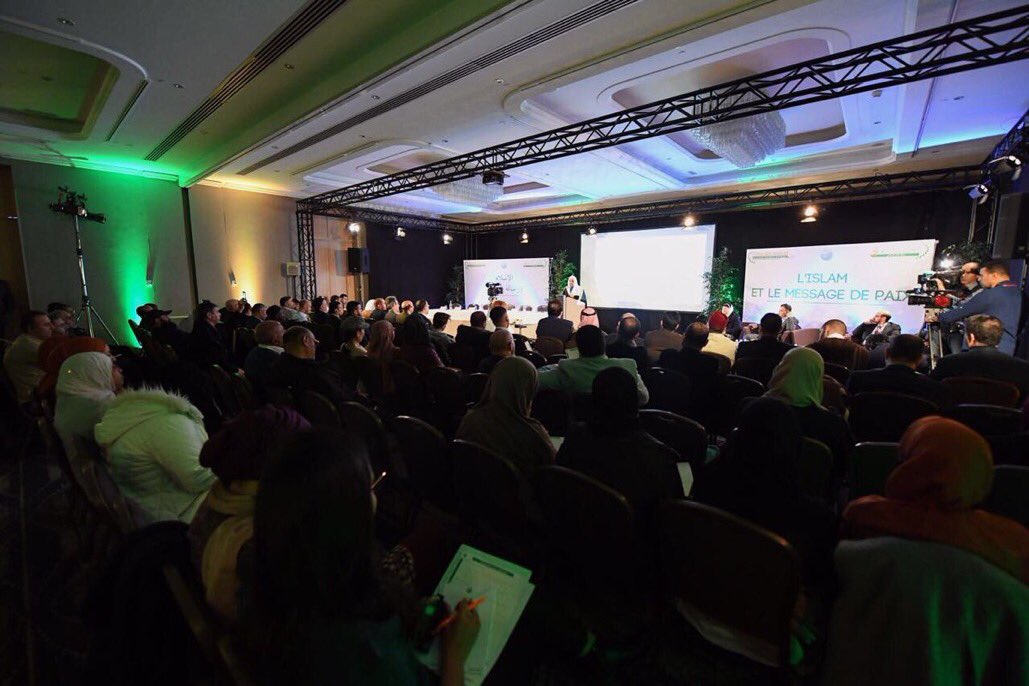 H.E. the S.G. pstronizes a symposium on "Good neighborliness & Co-existence" in Mulhouse France, with the participation of the City Mayor, the Chief Rabbi Elie Hiyoun, the President of the Islamic Christian Friendship Association Beatrice Fasser & the Churches' Rep. Vincent Mary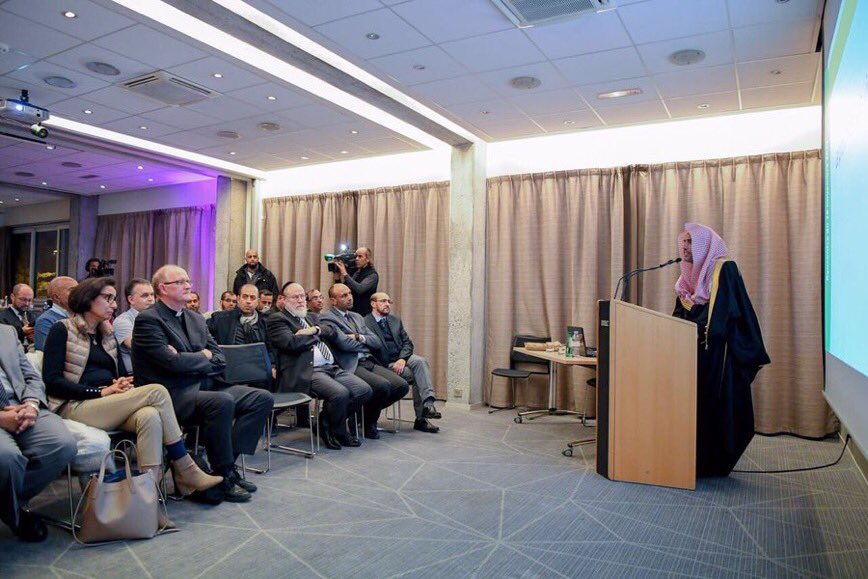 HE the MWL's SG meets with the Dean of the Islamic Institute in Paris Dr. Daleel Abu Bakr & a number of scholars and intellectuals during his visit to the Grand Mosque in Paris. His Excellency delivered a speech addressing the values ​​of Islam's centrist approach & moderation.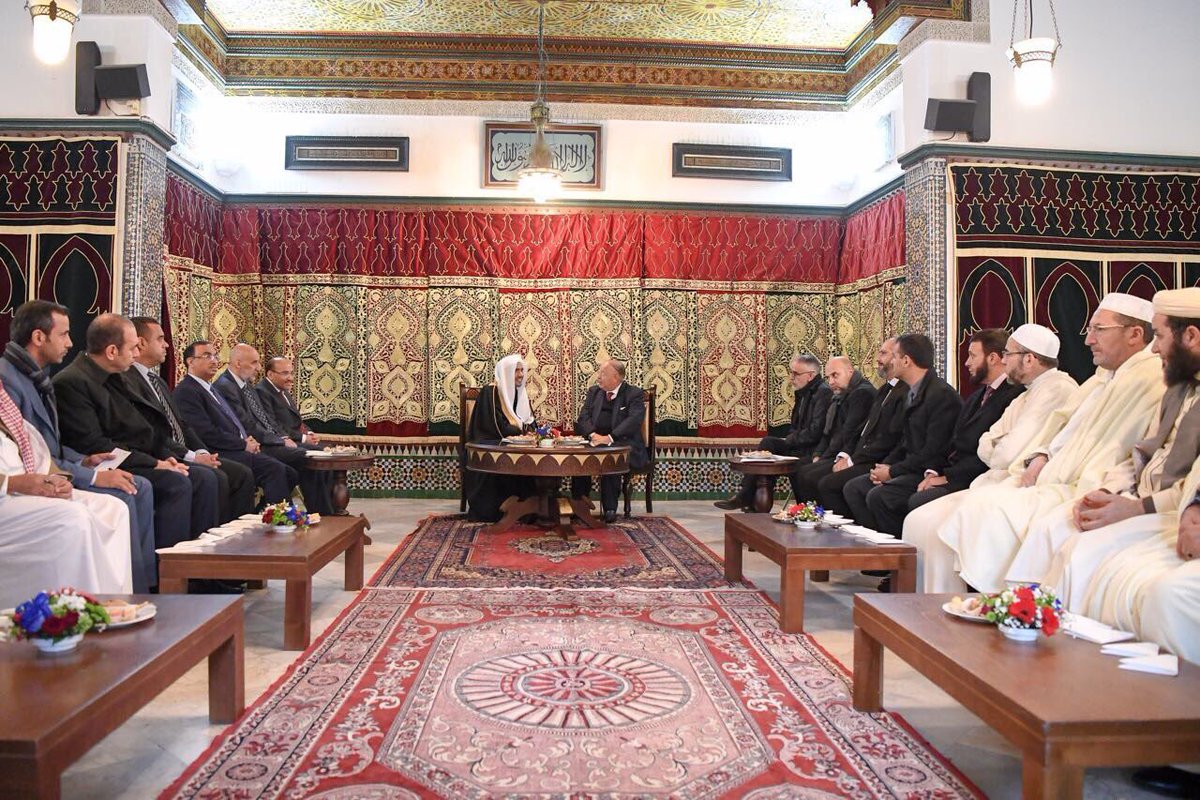 With International Islamic Halal Committee, the MWL held a conference in Sāo Paulo. Halal food & misleading fraudulent methods used in Islamic halal consumption with false accreditation, false names & bogus standards were discussed. HE Mr. Assouly acted on behalf of the MWL SG.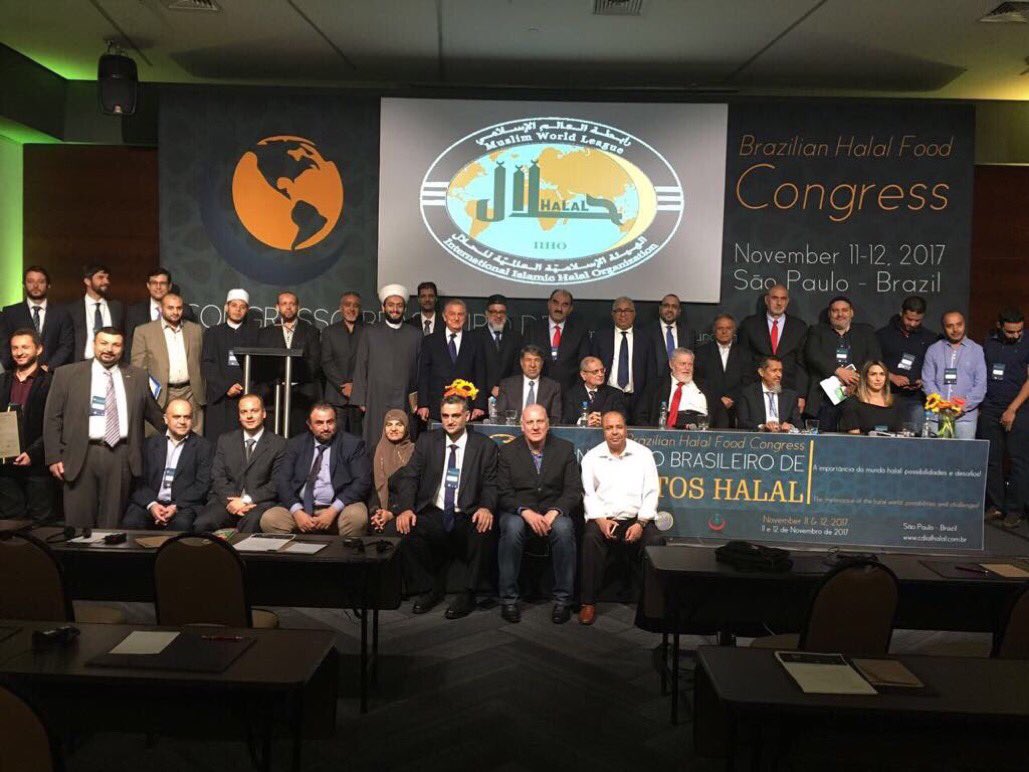 The largest and most famous European cathedral in Paris, "Notre Dame", hosts today HE the MWL's SG. In their speeches to the media, which has described the meeting as historical, both parties expressed their desires to promote communication to support shared values.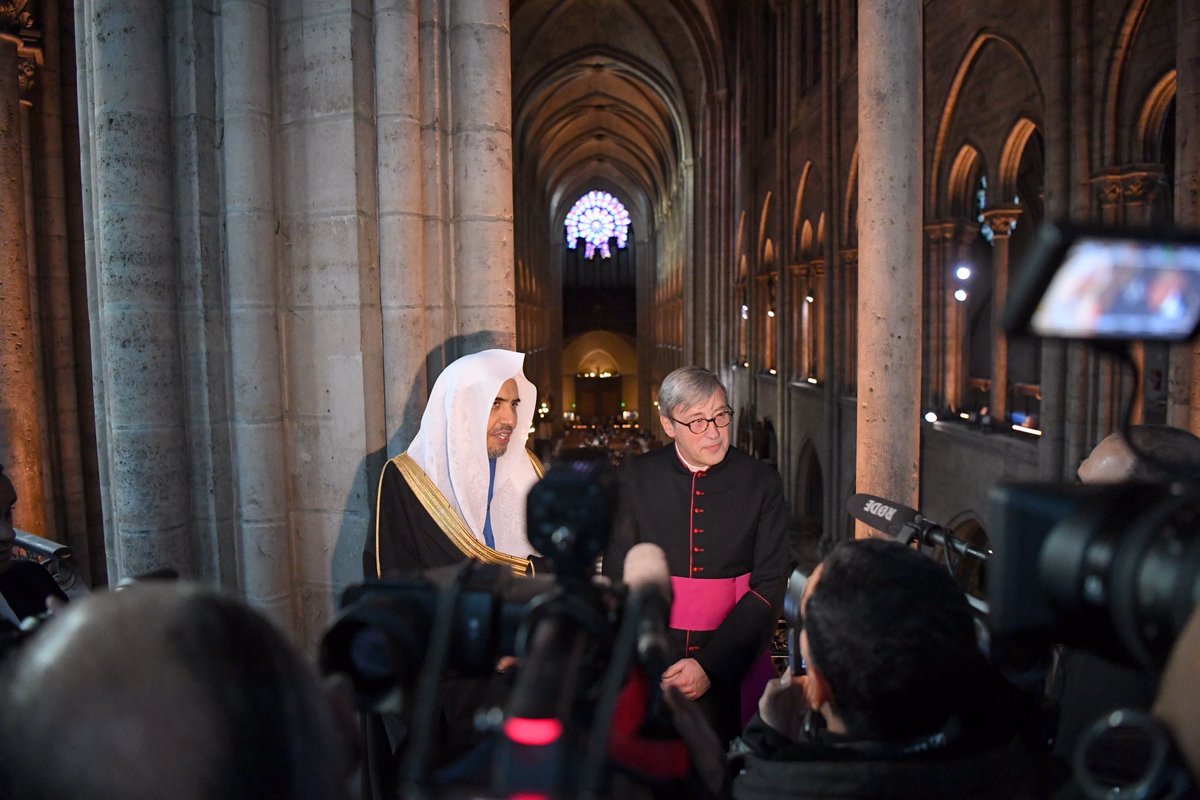 The French Institute of International Relations hosts this afternoon in Paris HE the MWL's SG. The event was attended by a selection of French "senior advisers, "intellectuals","media personel" and former ministers, where a lengthy dialogue dealt with several current issues.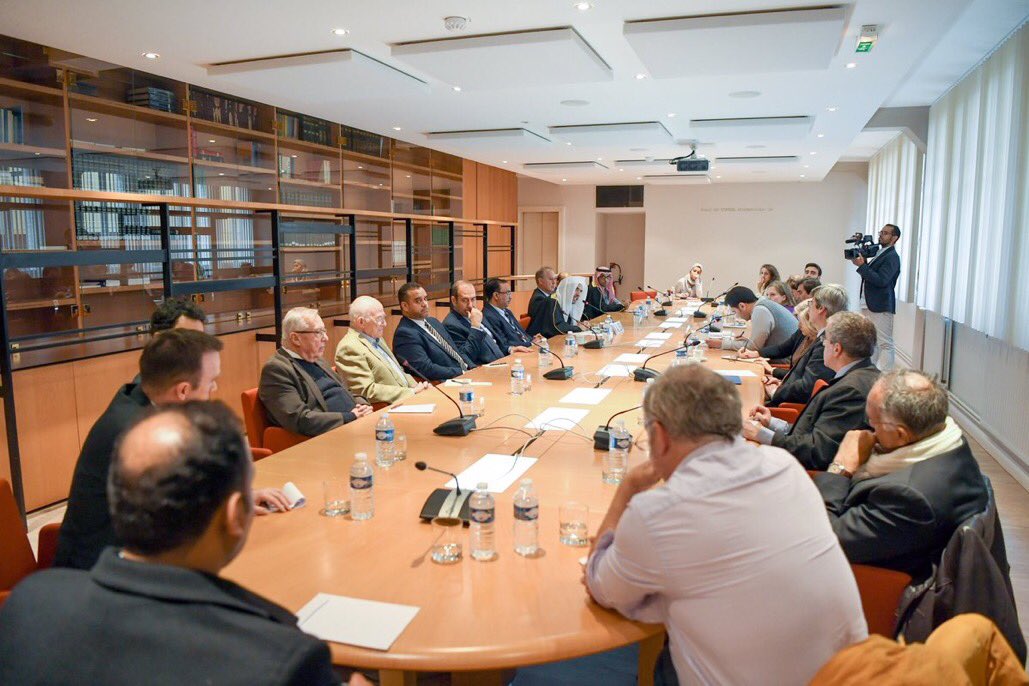 The WCC in Geneva hosts HE the MWL's SG, and conducts an open & lengthy discussion session with its SG, aides and Council officials attended by intellectuals & the media. Several issues of importance and interest were discussed. Then SG met privately with the WCC's SG and aides.

In its global diversity, the Geneva Forum hails the MWL's efforts raising Muslins' awareness, enhancing minorities' integration, building cultural bridges, consolidating diversity & pluralisn in the face of extremism "falsely" attributed 2 Islam & the extremism of "Islamophobia"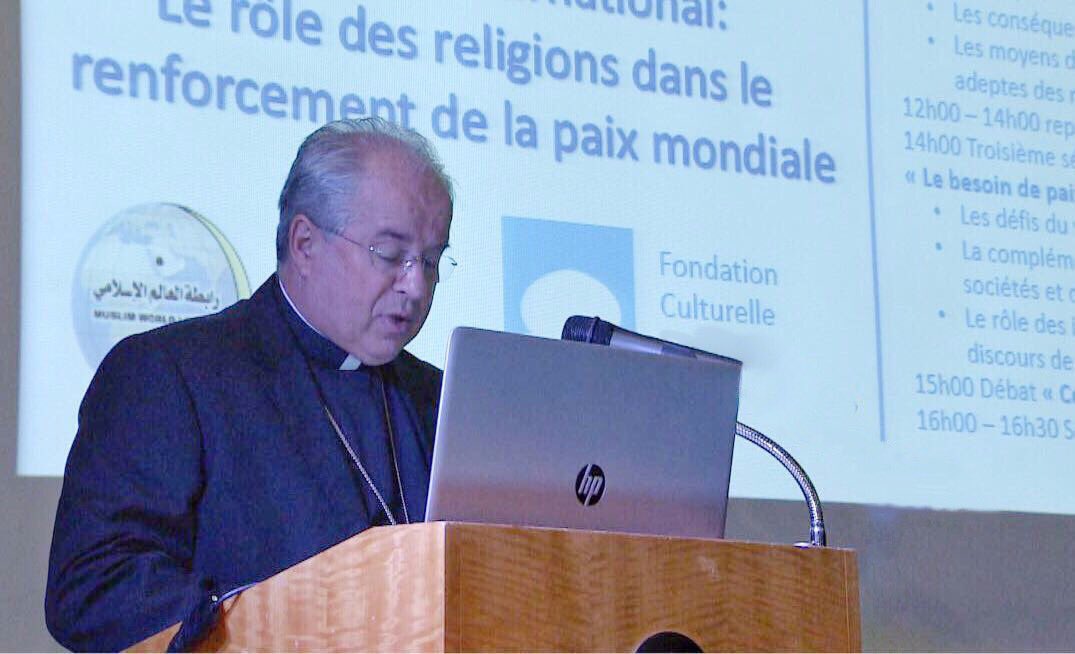 "In a meeting described by the European media as historical", HE the MWL's SG visits the WCC headquarters in Geneva where a lengthy meeting with its SG, his aides & WCC officials was held. Intellectual & media people attended the meeting where issues of interest were raised.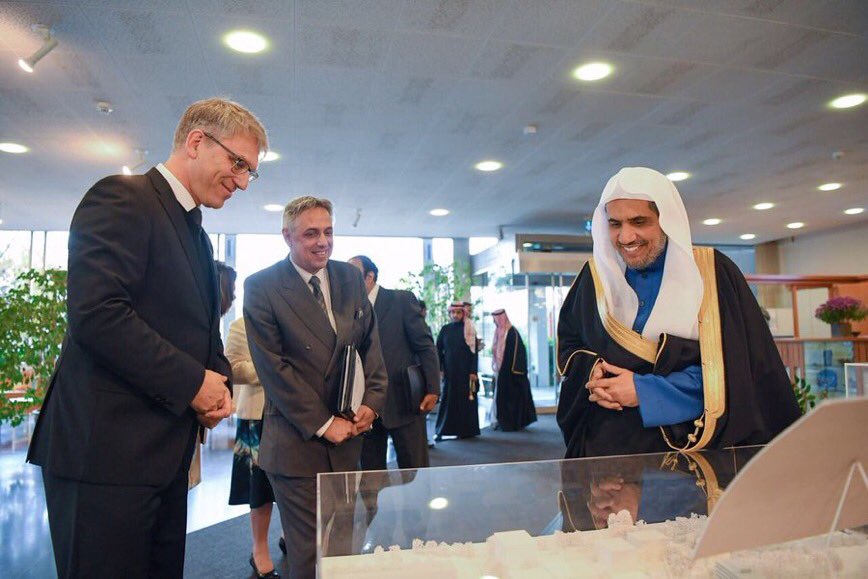 With a large diversified, religious,cultural and academic presence,the MWL 's SG opens (a Forum on concepts of world peace and religious & cultural coexistence). A number of politicians and media people attended the event in Geneva They praised the ensuing resolutions.