MWL News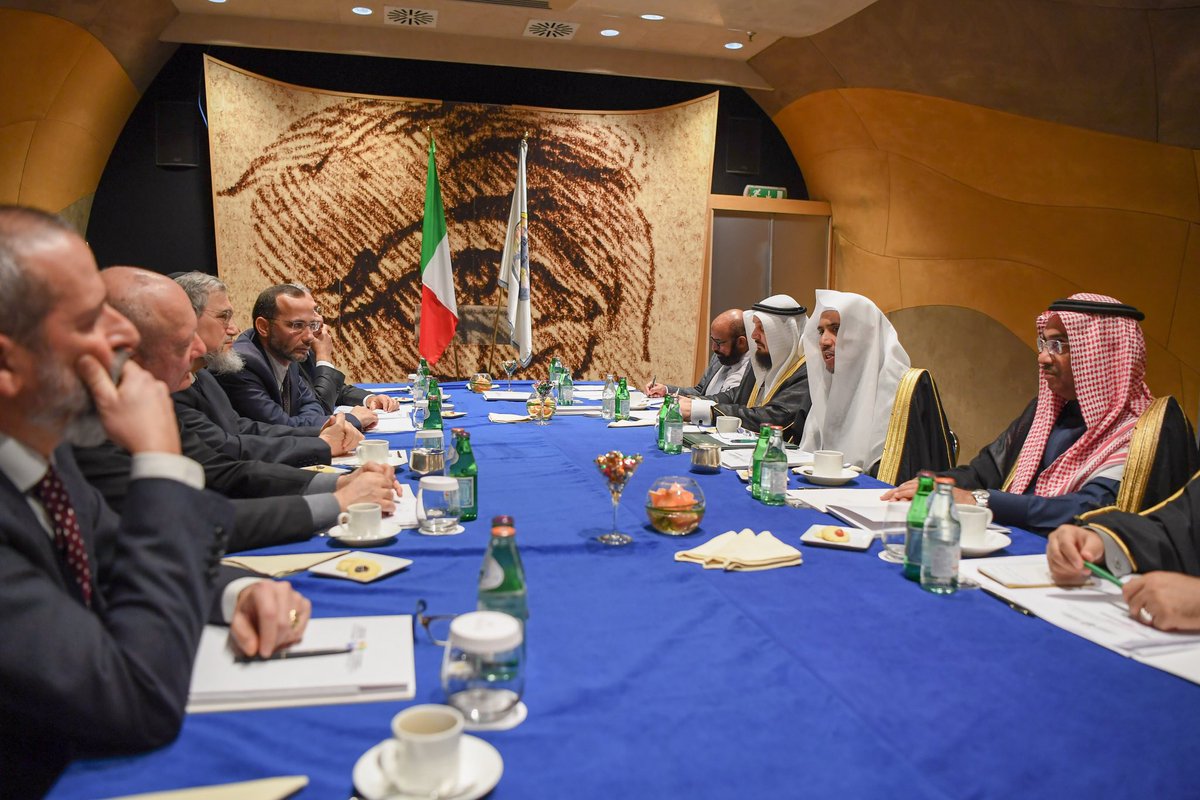 Within the context of a number of significant conference meetings, HE MWL SG meets Dean & staff of Florence College for Religion & Culture, Italy. HE inspects its cultural efforts, especially diplomatic training.The College lauds the MWL's international, distinctive & pioneering role.
HE Dr. Muhammad Abdulkarim Alissa, Muslim World League Secretary General & Hon. Dato' Seri Dr. Ahmad Zahid Hamidi, Malaysian Deputy Prime Minister convene a joint press conference at the conclusion of Putrajaya International Security Dialogue (PISD) 2018.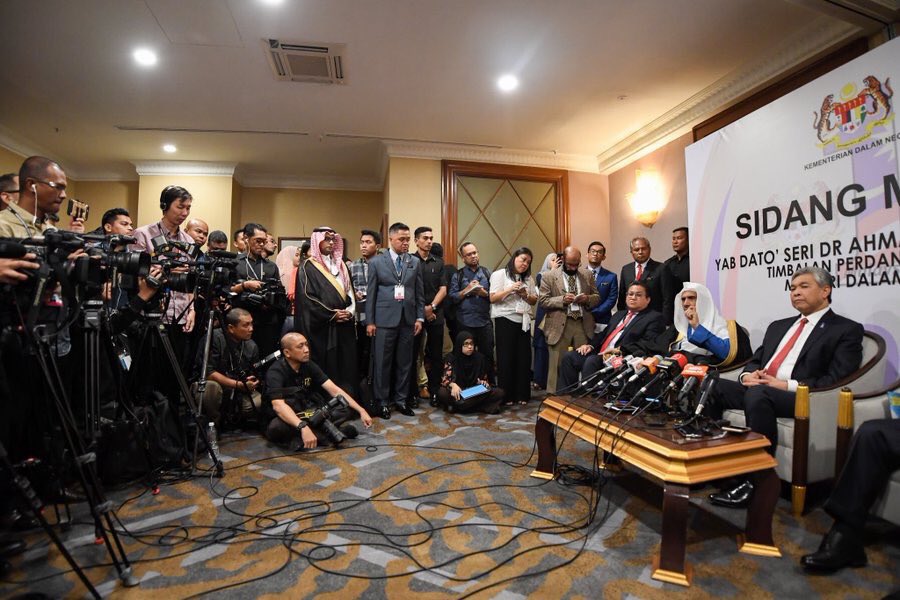 Accompanied by both their Excellencies Malaysian PM & DPTY PM, HE Dr. Muhammad Alissa, MWL SG sits at the inauguration platform of Intl. Conf. on "Moderation & Wisdom in facing Terrorism" organized by Malaysian Government . Many international personalities attended event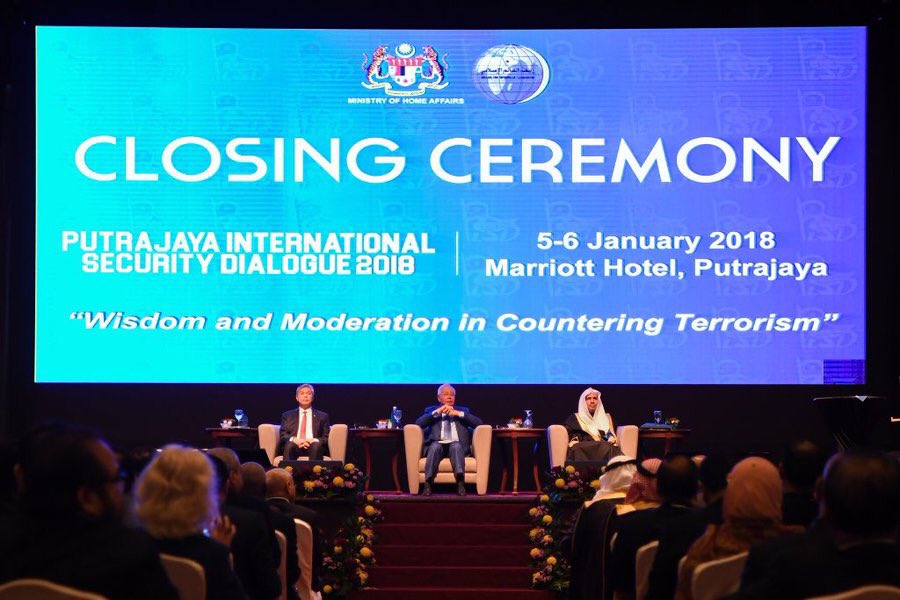 Hon Dato' Seri Dr. Ahmad Hamidi, Malaysian Dpty PM receives at his Kuala Lumpur residence HE Dr. Muhammad Alissa, MWL SG, who will attend tomorrow's International Conference jointly sponsored by MWL & Malaysian Home Affairs Ministry. Senior officials & intl. personalities were invited 2 the event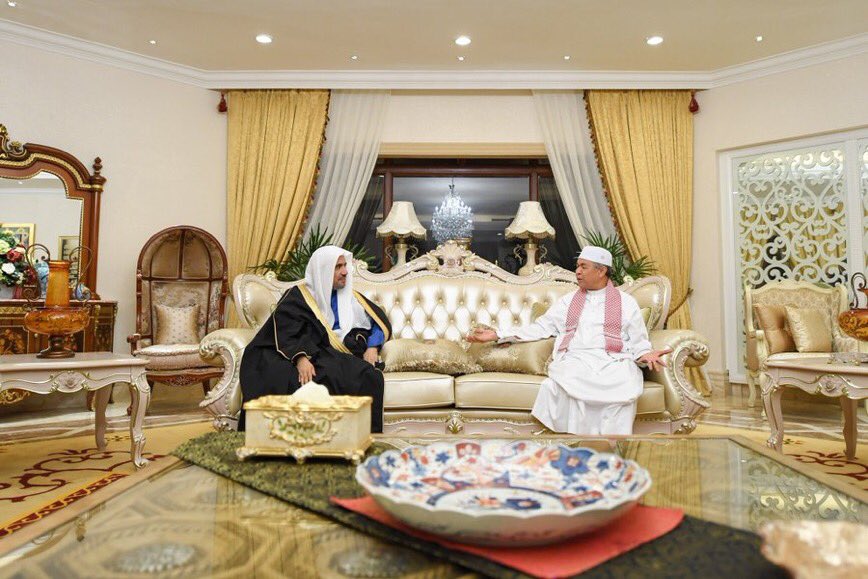 HE Dr. Muhammad Alissa, MWL SG receives at his Riyadh Office HE Mr. Geert Criel, Ambassador of Belgium to Kingdom of Saudi Arabia. Issues of mutual concern were tackled.
In the presence of HE the SG, the MWL organized an Int'l Forum titled" For a Safer World; Followers of Religions Unite Against Hatred, Extremism and Terrorism."Her Lordship the Durban Mayor opened the event. A number of ministers & VIPs of different faith & cultures were at hand.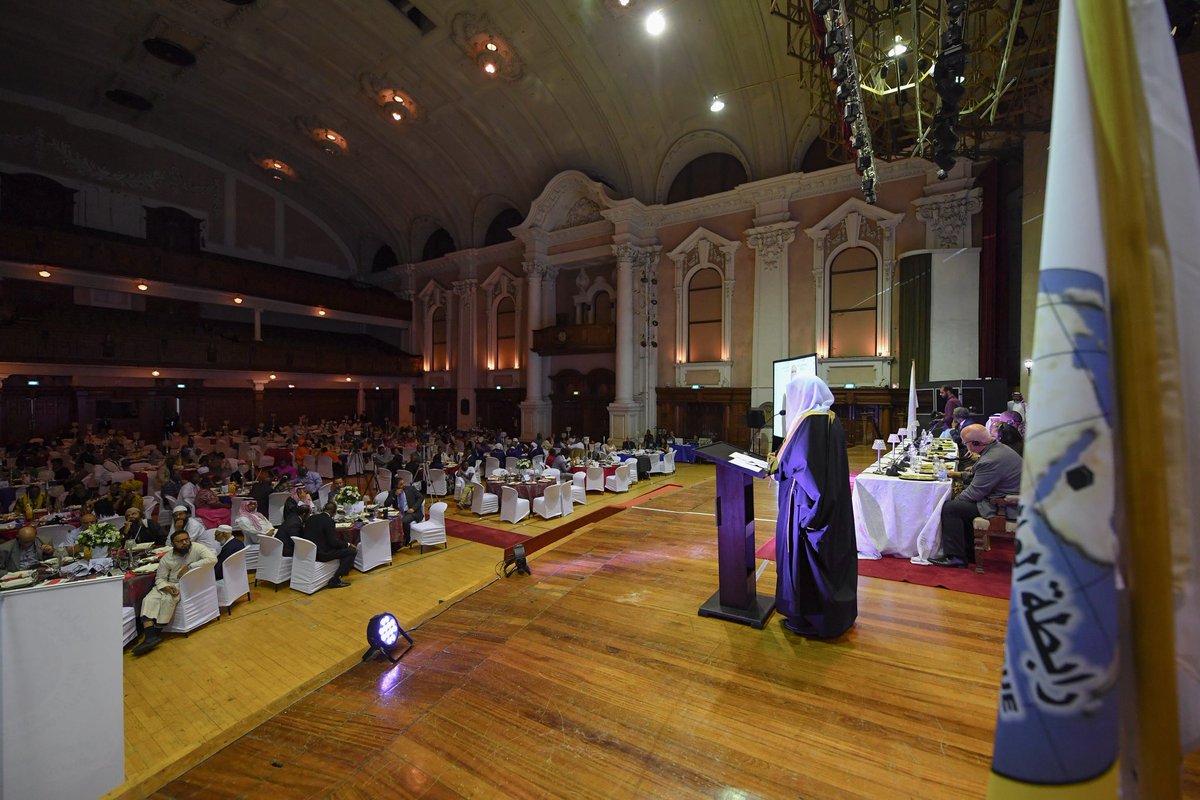 His Excellency SG visits in Nouakchott His Eminence erudite Sheikh Hamdun Ould Alttah, Mauritanian scholars league'Head, who gives HE SG some of the books he authored as a gift. Mauritanian scholars attended.His Eminence honored His Excellency with a banquet shared by all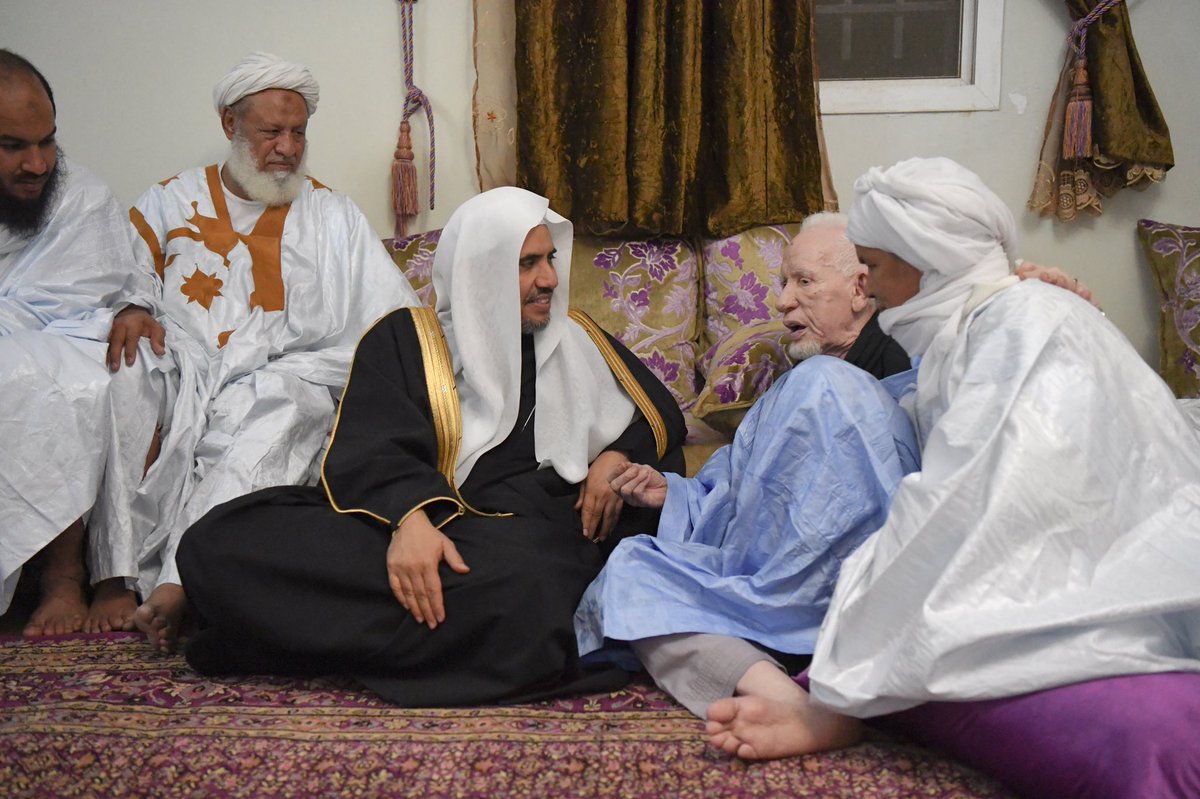 In cooperation with Spanish organizations & Madrid Municipality, Madrid Islamic Cultural Centre holds international Immigrant Day on Cultural Coexistence. Ten cultural & social associations participate. Many attended & are acquainted with cultural deepness in Islam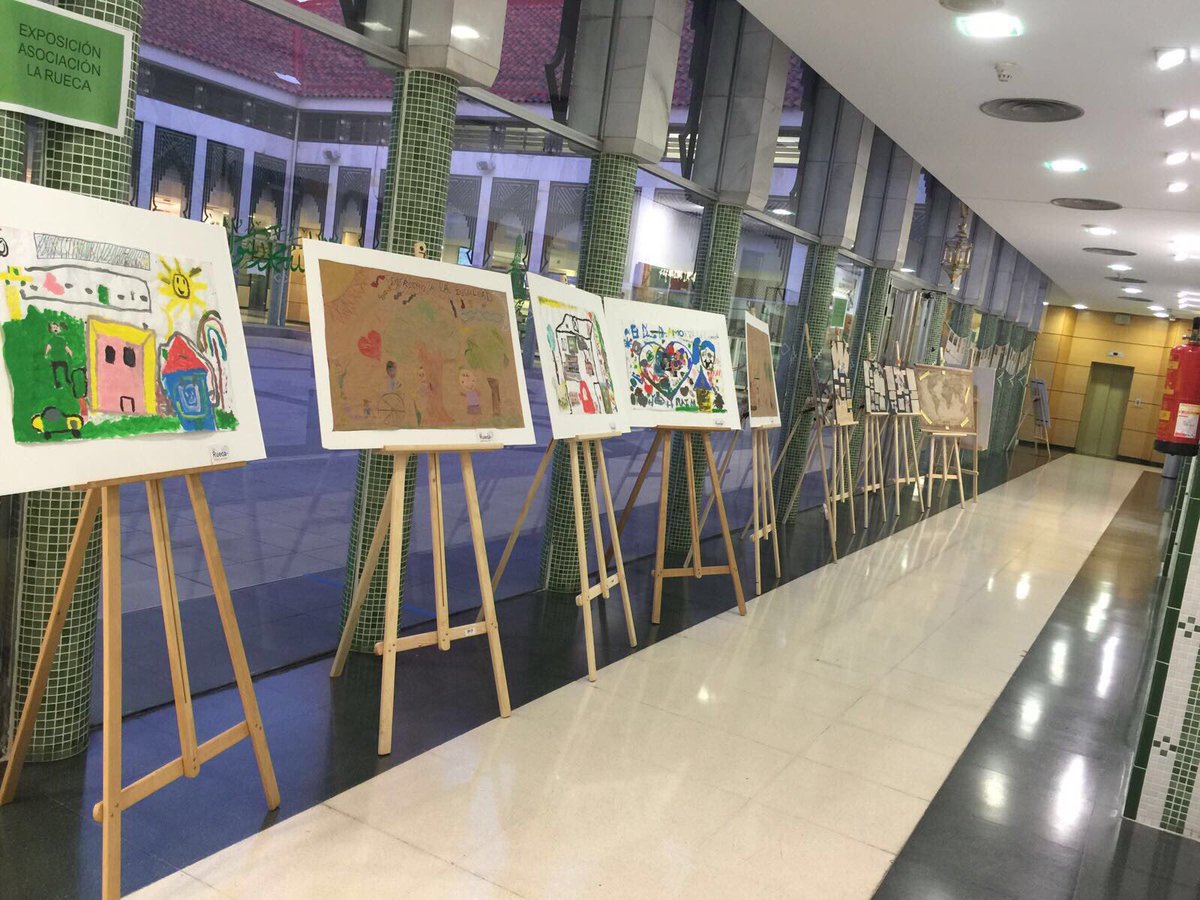 HE Dr. Abdulaziz Alsarhan,General Director of the Office of the Muslim World League in Italy meets HE Prof. Claudio Lo Jacon, President of Instituto per I' Oriente Carlo Alfonso Nallino (IPOCAN) (Institute of the East), on issues of mutual concern.