MWL News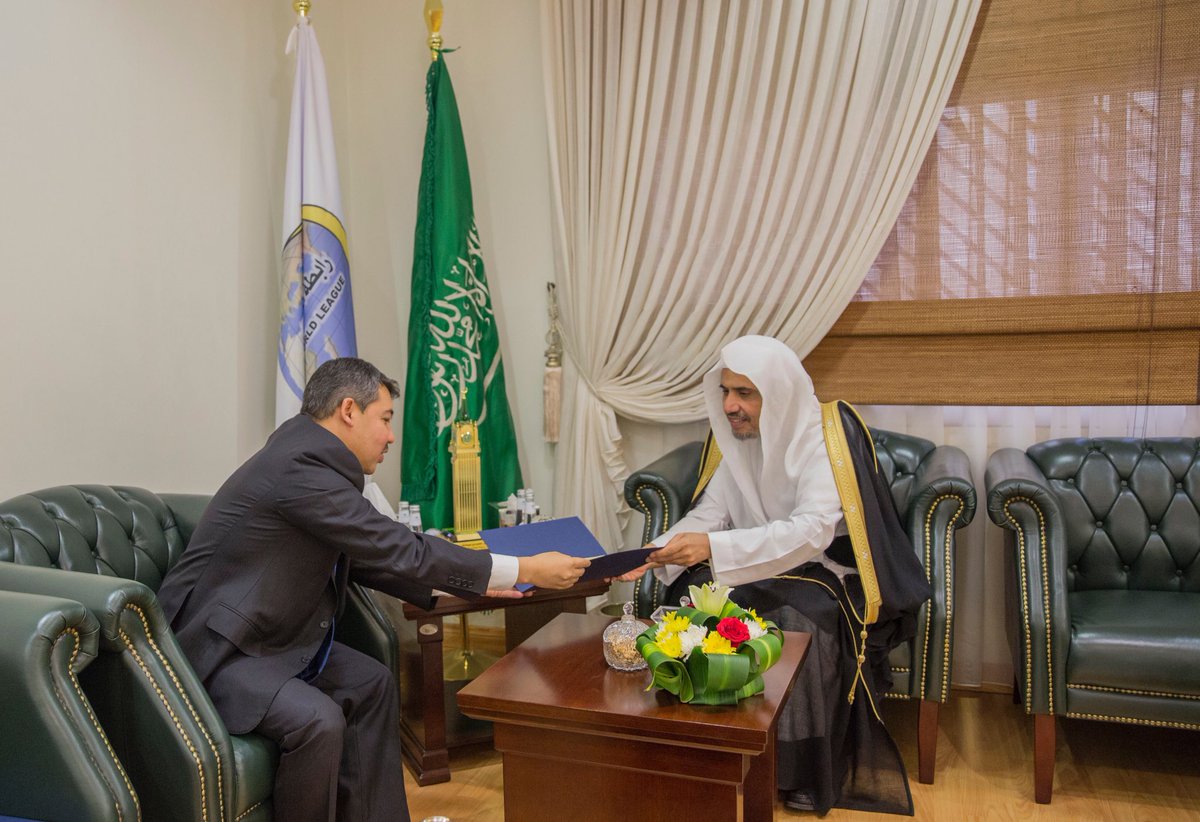 HE SG Dr. Alissa receives an official invitation from HE Nour Sultan President of Kazakhstan to attend Conference of leaders of World & Traditional Religions in Astana. Mr. Bakheet B.Shaif, Kazakh ambassador to Riyadh handed over the invitation to Dr. Alissa at his office today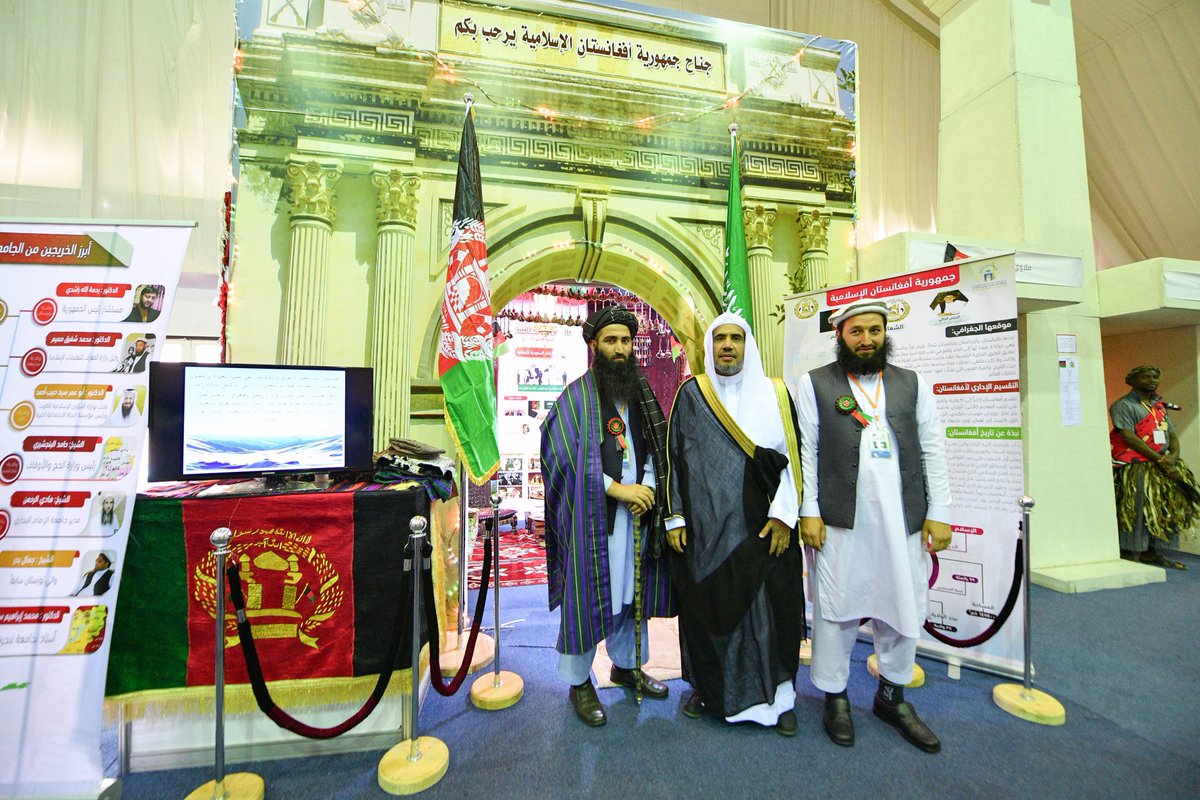 HE the MWL's SG Sheikh Dr. Mohammad Alissa visits the Festival of cultures and peoples organized by the Islamic University of Medina. His Excellency applauds its pioneering idea, which has employed diversity and pluralism to meet, cooperate and harmonize within common goals.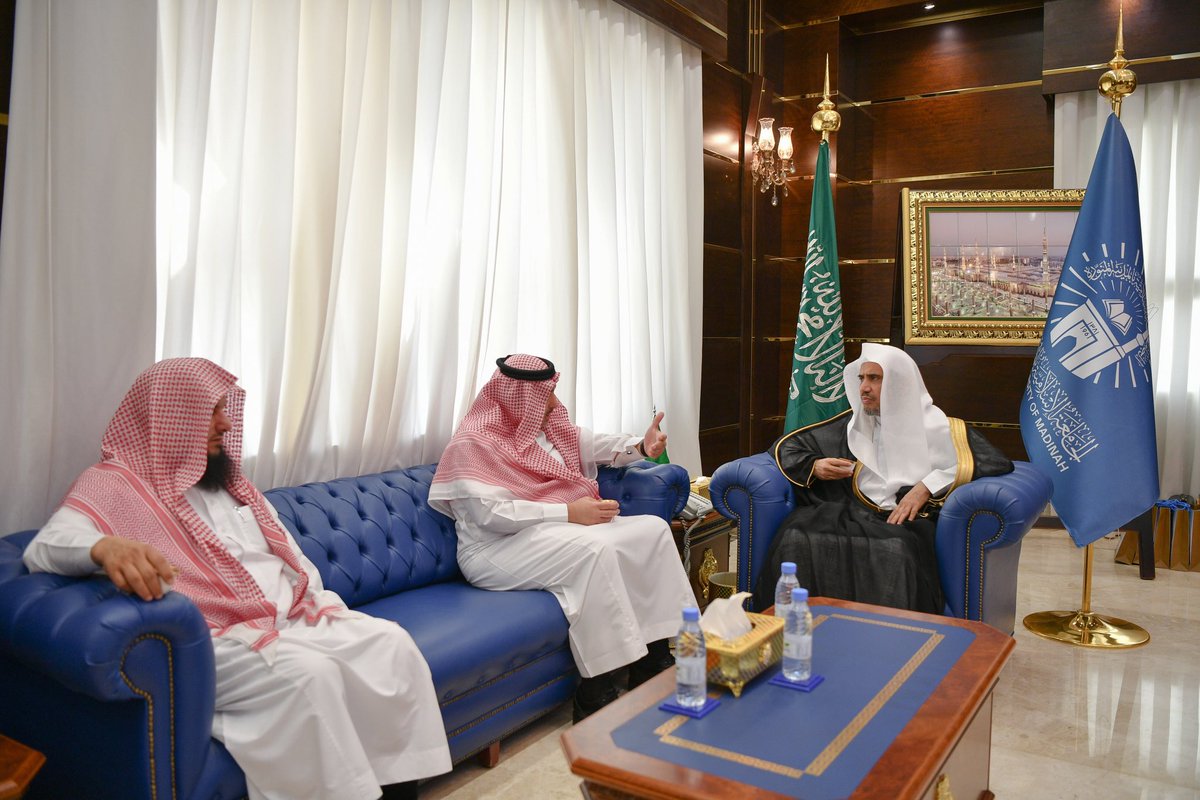 The Dean of the University of Medina, H.E. Dr. Hatem Bin Hassan Almarzougui receives H.E. the Secretary General of the Muslim World League, Dr. Mohammad Bin Abdulkarim Alissa.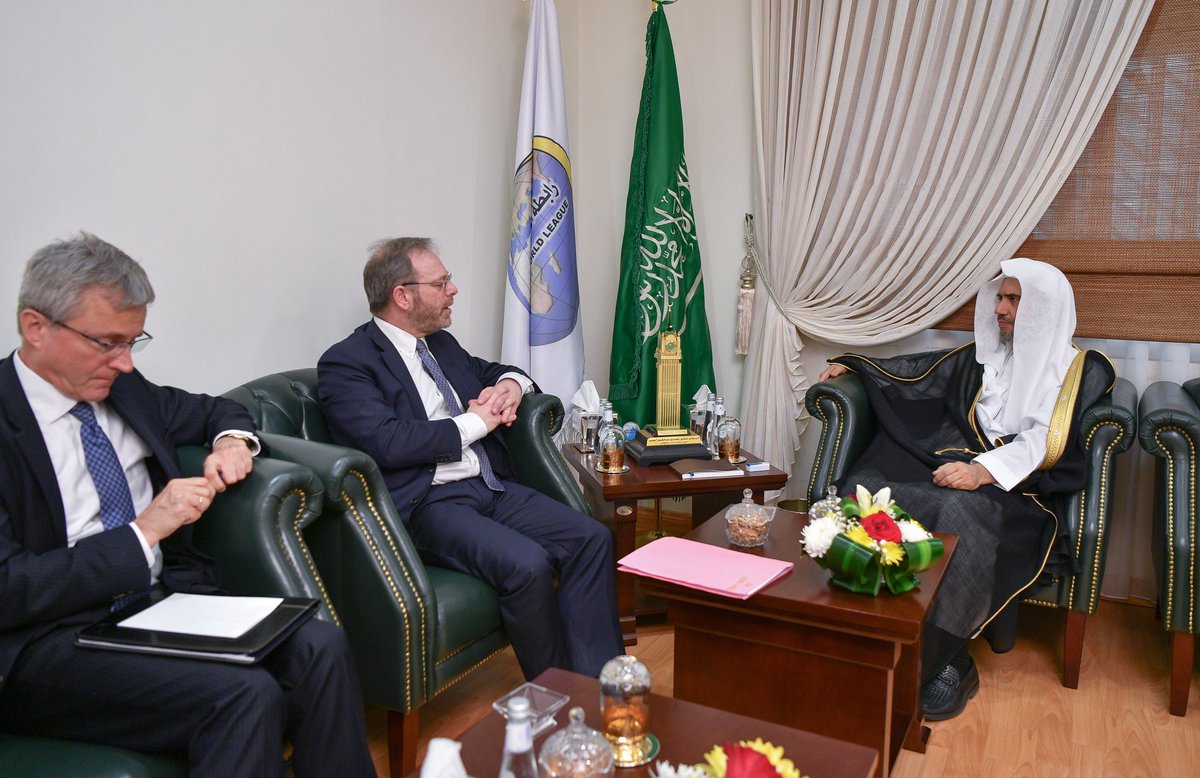 HE MWL SG Dr. Mohammad Alissa receives at his Riyadh Office President of New Flemish Alliance at Belgium Federal Parliament, HE MP Peter de Roover, accompanied by HE Geert Criel, Ambassador of Belgium to Saudi Arabia. They discussed topics of common concern.
Excerpts from the SG Dr. Mohammad A. Alissa addressing world religious leaders and intellectuals as well as some politicians and journalists, at the opening of the Conference organized two days ago in Vienna on "Promoting Peaceful Coexistence and Common Citizenship."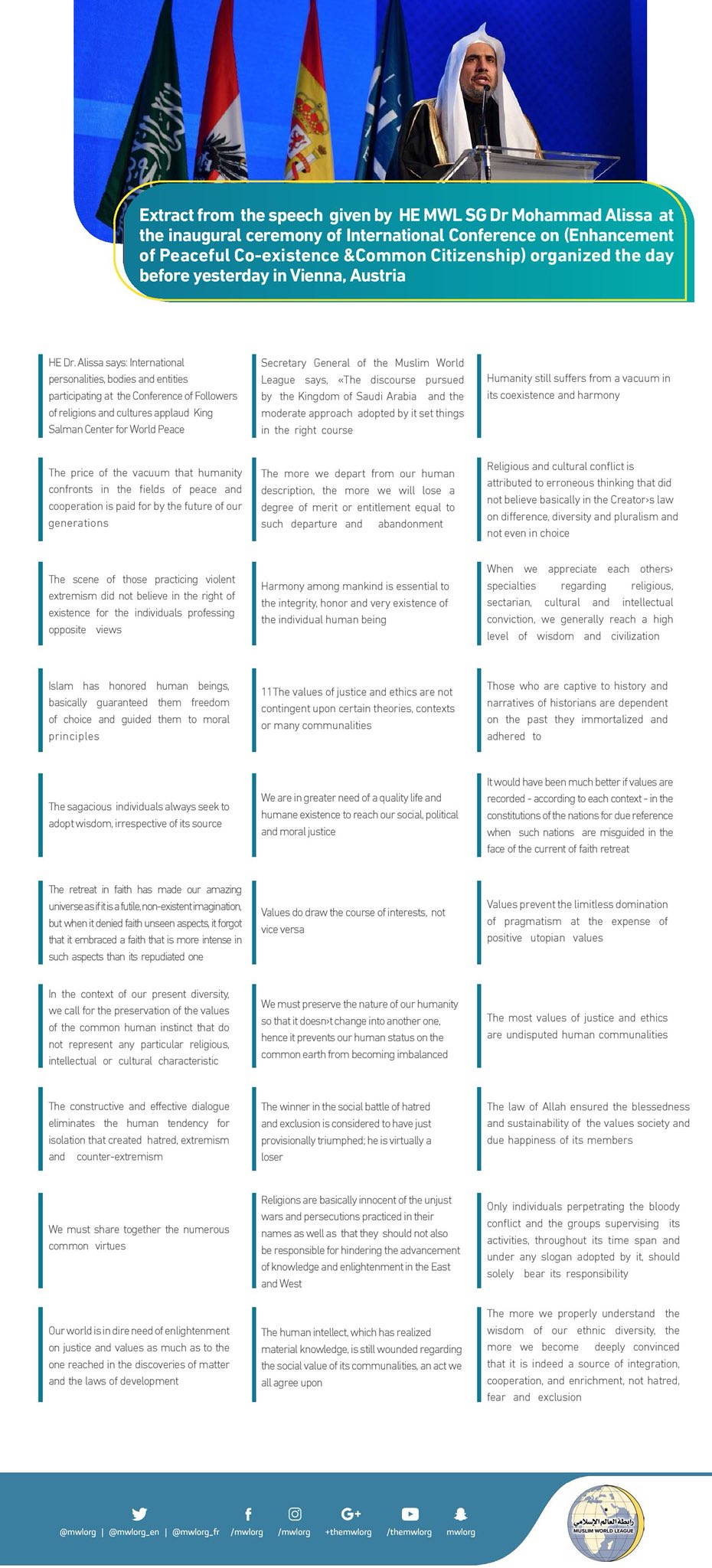 HE Dr. Alissa says: "International personalities, bodies and entities participating at the Conference of Followers of religions and cultures applaud King Salman Center for World Peace".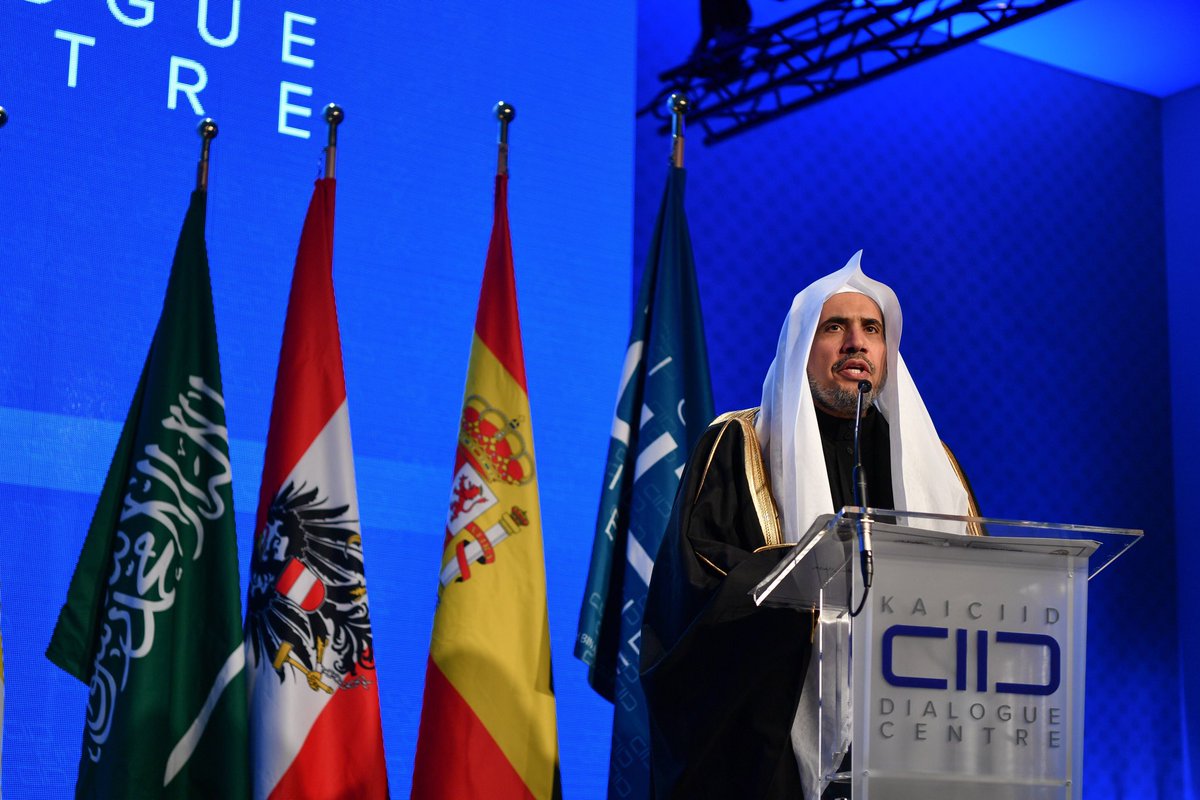 In a world-wide gathering of prominent religious leaders, pioneers of culture & thought, a number of politicians & media around the world, HE Dr. Mohammed Alissa, speaking at the opening of a conference: "Promoting Peaceful Coexistence and Common Citizenship" in Vienna, Austria.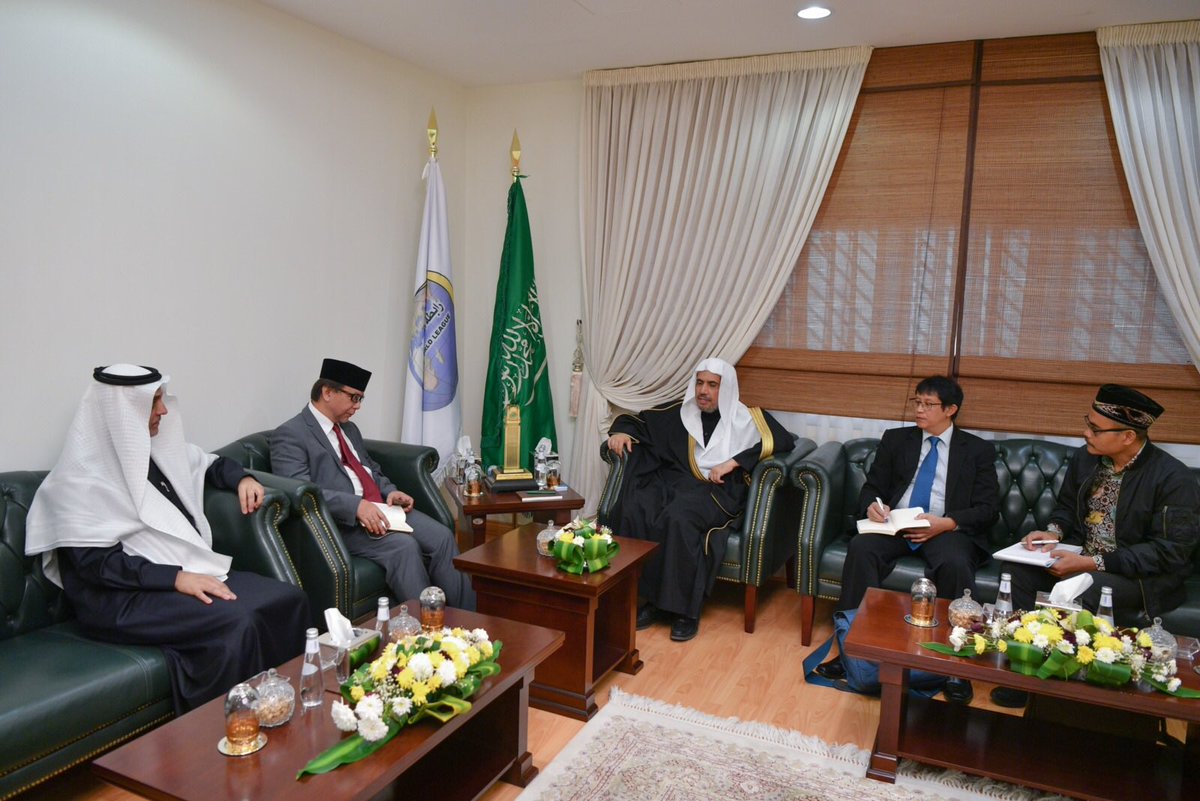 In his office in Riyadh, HE the Secretary General Sheikh Dr. Mohammad Alissa meet editors of the largest Indonesian newspapers in a comprehensive dialogue where a number of topics of common interest were discussed.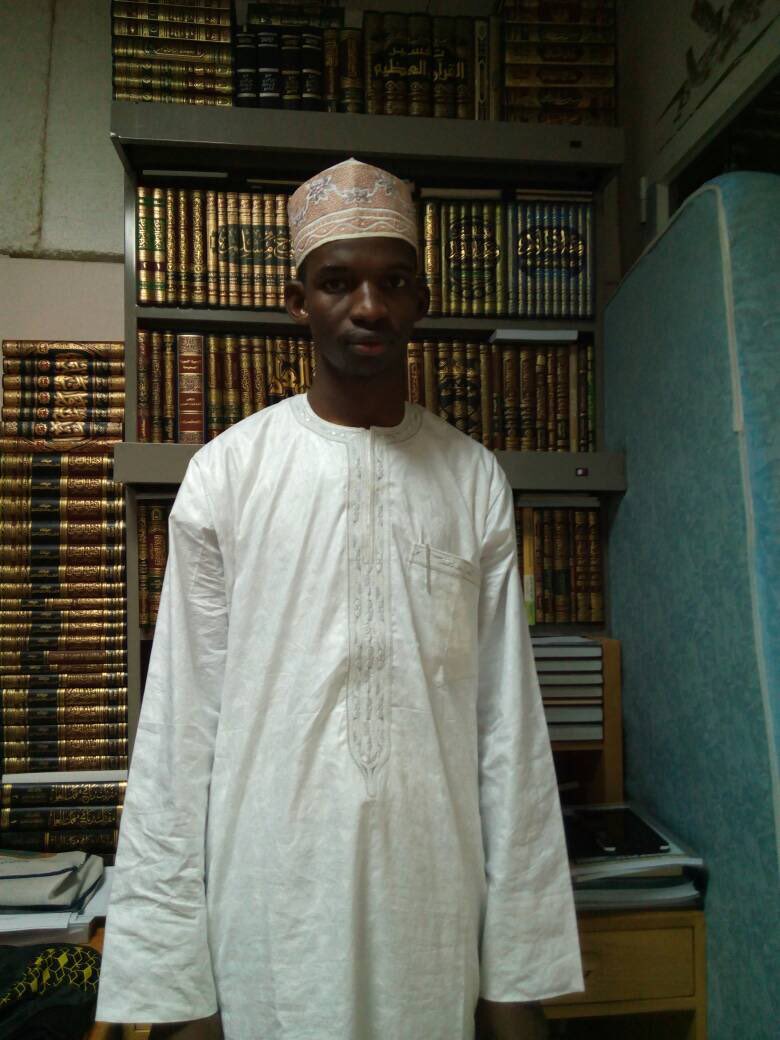 Student Adam Sidibé of Burkina Faso's Farooq Center affiliated with the MWL's Book & Sunnah Body, graduate of Madina University 4th batch; has successfully finished 18 volumes of the Sunnah at the Prophet Mosque. The MWL is very keen that its students follow moderate & centrist Islam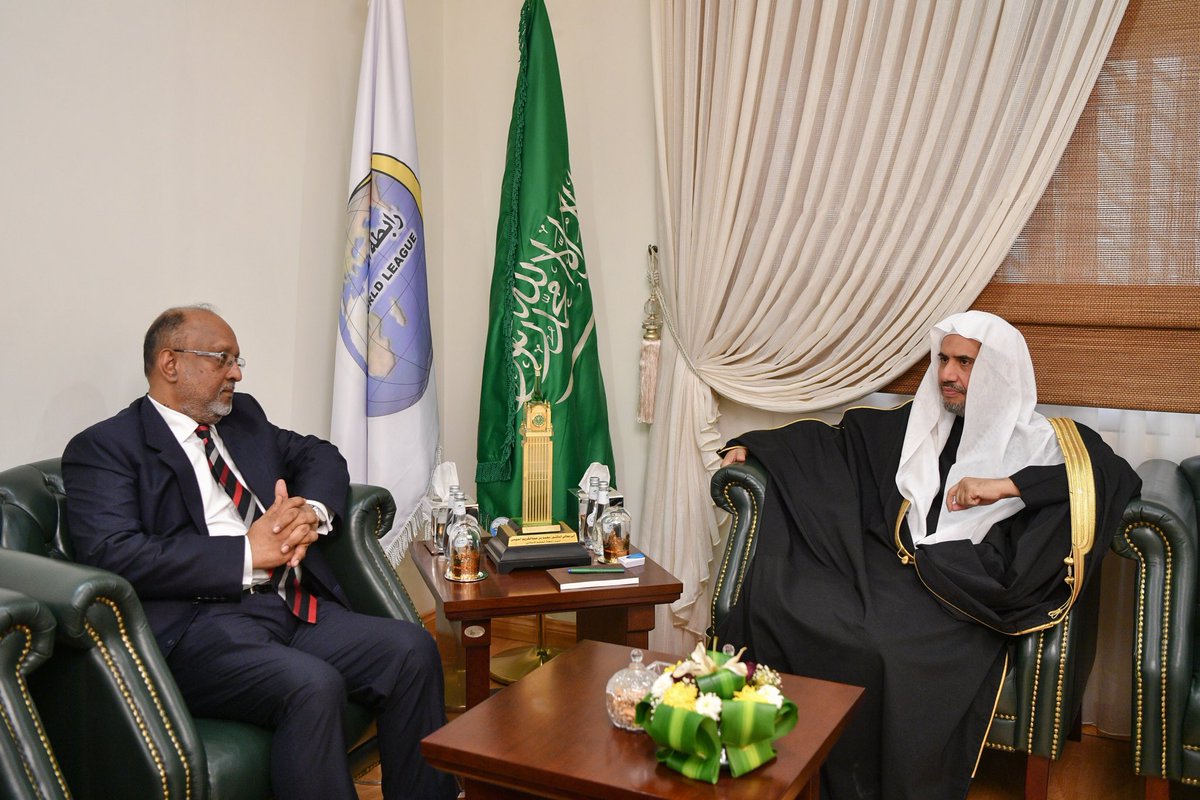 At his Riyadh office, His Excellency the Muslim World League's Secretary General, Dr. Mohammad Alissa, receives the Ambassador of the People's Republic of Bangladesh, Mr. Ghulam Moshi. A number of joint topics of interest were discussed.