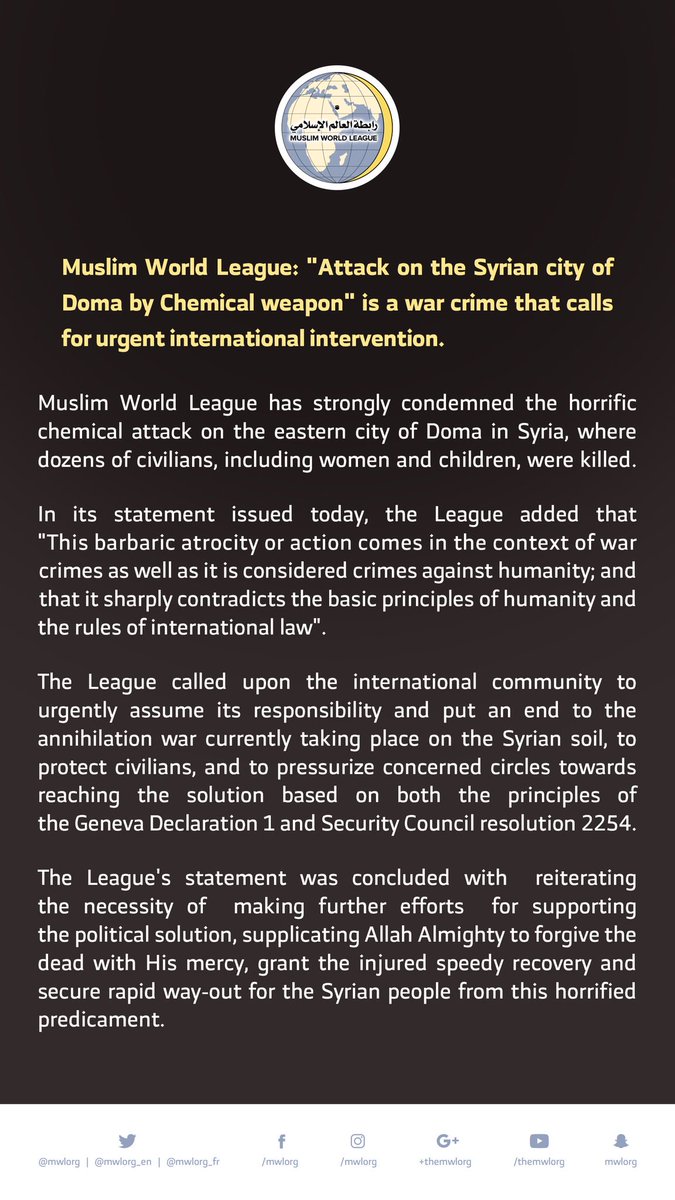 Muslim World League has strongly condemned the horrific chemical attack on the eastern city of Doma in Syria, where dozens of civilians, including women and children, were killed.

In its statement issued today, the League added that "This barbaric atrocity or action comes in the context of war crimes as well as it is considered crimes against humanity; and that it sharply contradicts the basic principles of humanity and the rules of international law".

The League called upon the international community to urgently assume its responsibility and put an end to the annihilation war currently taking place on the Syrian soil, to protect civilians, and to pressurize concerned circles towards reaching the solution based on both the principles of the Geneva Declaration 1 and Security Council resolution 2254.

The League's statement was concluded with reiterating the necessity of making further efforts for supporting the political solution, supplicating Allah Almighty to forgive the dead with His mercy, grant the injured speedy recovery and secure rapid way-out for the Syrian people from this horrified predicament.